Mutual Funds - Profile
Horizon Active Dividend Fund
GL > >
Summary
The fund seeks capital appreciation and current income by investing in companies across any size outside the United States.
The investment process starts with a list of companies in the benchmark index and the research team utilizes quantitative techniques and fundamental analysis to identify investment opportunities.
Next, the research team invests in the securities of U.S. and foreign dividend paying companies.
The team defines dividend paying securities, as equity securities that have paid a dividend in the prior 12 calendar months or that are reasonably likely to pay a dividend in the 12 More
Price
52 Week HL
$66.04 - $55.27
Top 10 Holdings

Mar 31, 2021
| Company | Holding |
| --- | --- |
| 3M Company | 2.5 |
| Johnson & Johnson | 2.5 |
| MERCK & | 2.4 |
| PROCTER AND | 2.3 |
| CLOROX CO | 2.1 |
| Company | Holding |
| --- | --- |
| Allstate Corporation | 2 |
| INTEL CORP | 2 |
| TRAVELERS COMPANIES | 2 |
| VODAFONE GROUP | 1.9 |
| LYONDELLBASELL INDUSTRIES | 1.8 |
| Total | 21.5% |
Manager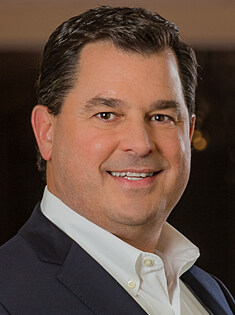 Leadership
Single Manager
| | 2022 | 2021 | 2020 | 2019 | 2018 | 2017 | 2016 | 2015 | 2014 | 2013 | 2012 |
| --- | --- | --- | --- | --- | --- | --- | --- | --- | --- | --- | --- |
| HADUX | 0% | 29% | 16% | 29% | -6% | 19% | 8% | -1% | 14% | 29% | 13% |
| S&P 500 | -2% | 27% | 16% | 29% | -6% | 19% | 10% | -1% | 11% | 30% | 13% |
| | 2022 | 2021 | 2020 | 2019 | 2018 | 2017 | 2016 | 2015 | 2014 | 2013 | 2012 |
| --- | --- | --- | --- | --- | --- | --- | --- | --- | --- | --- | --- |
| Q1 | 0.4% | 9.4% | -25.6% | 9% | -1.5% | - | - | - | - | - | - |
| Q2 | - | 2.8% | 9.7% | 0.2% | 4.2% | - | - | - | - | - | - |
| Q3 | - | -3.7% | 5% | -2.4% | 4% | 4.6% | - | - | - | - | - |
| Q4 | - | 6.7% | 10.4% | 5% | -12.6% | 7.9% | - | - | - | - | - |
| | J | F | M | A | M | J | J | A | S | O | N | D |
| --- | --- | --- | --- | --- | --- | --- | --- | --- | --- | --- | --- | --- |
| 2022 | 0.4% | - | - | - | - | - | - | - | - | - | - | - |
| 2021 | -0.8% | 3.1% | 7% | 2.1% | 2.2% | -1.4% | 0.9% | 1% | -5.5% | 5.2% | -1.7% | 3.3% |