Mutual Funds - Profile
Glenmede Quantitative US Large Cap Core Equity Portfolio
US > Large-Cap > Core
Summary
The fund seeks total return in the long term by investing in large-size companies in the United States.
The investment process uses a proprietary multi-factor model to identify companies exhibiting good fundamentals and earnings growth prospects with reasonable valuations.
Next, the research team highlights companies that demonstrate attractive valuation, fundamental, earnings and technical characteristics.
In addition, the team ranks the stocks on the basis of valuation ratios, profitability and earnings metrics.
The fund prefers to allocate capital on an equal-weight basis while constructing a portfolio.
The manager strives to optimize the portfolio to seek broad More
Price
52 Week HL
$30.46 - $23.99
Sector Allocation

Mar 31, 2021
Top 10 Holdings

Mar 31, 2021
| Company | Holding |
| --- | --- |
| Applied Materials, | 1.93 |
| General Motors | 1.88 |
| Amgen Inc. | 1.86 |
| McKesson Corporation | 1.85 |
| Alphabet Inc. | 1.84 |
| Company | Holding |
| --- | --- |
| Microsoft Corporation | 1.84 |
| EBay Inc | 1.83 |
| Fortinet, Inc | 1.83 |
| Kroger Co | 1.80 |
| Facebook, Inc. | 1.80 |
| Total | 18.46% |
Manager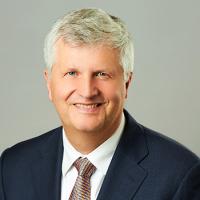 Leadership
Single Manager
| | 2022 | 2021 | 2020 | 2019 | 2018 | 2017 | 2016 | 2015 | 2014 | 2013 | 2012 |
| --- | --- | --- | --- | --- | --- | --- | --- | --- | --- | --- | --- |
| GTLOX | -4% | 25% | 19% | 29% | -7% | 19% | 10% | -1% | 11% | 30% | 14% |
| S&P 500 | -8% | 27% | 16% | 29% | -6% | 19% | 10% | -1% | 11% | 30% | 13% |
| | 2022 | 2021 | 2020 | 2019 | 2018 | 2017 | 2016 | 2015 | 2014 | 2013 | 2012 |
| --- | --- | --- | --- | --- | --- | --- | --- | --- | --- | --- | --- |
| Q1 | -0.1% | 11.1% | -27.1% | 10.1% | -1.2% | 6.6% | 1.3% | 3.6% | 4.6% | 13.4% | - |
| Q2 | - | 6.1% | 21.5% | 1% | 4% | 3% | 0.9% | -0.8% | 4.1% | 2.4% | - |
| Q3 | - | 4.3% | 4.9% | -1.6% | 5.3% | 5.8% | 4.7% | -6.2% | 0.4% | 6.4% | - |
| Q4 | - | -3.4% | 5.4% | 4.6% | -13.5% | 7% | 3.9% | 5.4% | 6.4% | 11.6% | - |
| | J | F | M | A | M | J | J | A | S | O | N | D |
| --- | --- | --- | --- | --- | --- | --- | --- | --- | --- | --- | --- | --- |
| 2022 | -4.3% | - | - | - | - | - | - | - | - | - | - | - |
| 2021 | 1% | 2.9% | 6.9% | 3.4% | 1.9% | 0.6% | 1% | 2.7% | 0.5% | -0.6% | -3% | -5.4% |