Mutual Funds - Profile
GuideMark Large Cap Core Fund
US > Large-Cap > Core
Summary
The fund seeks capital appreciation in the long-term by investing in large-size companies in the United States.
The sub-advisor uses a rules-based methodology to identify companies that demonstrate high total return characteristics.
Next, the research team evaluates a company on the basis of value, momentum and quality factors. The team focuses on a company's valuation multiples on the basis of book value and free cash flow, share price fluctuations and profitability.
The portfolio is diversified and the relative weight of each security is based on the security's attractiveness over time.
The fund also may More
Price
52 Week HL
$31.69 - $25.04
Top 10 Holdings

Jun 03, 2021
Manager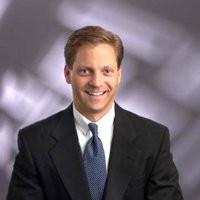 Leadership
Single Manager
Advisor
Goldman Sachs Asset Management, L.P.
| | 2022 | 2021 | 2020 | 2019 | 2018 | 2017 | 2016 | 2015 | 2014 | 2013 | 2012 |
| --- | --- | --- | --- | --- | --- | --- | --- | --- | --- | --- | --- |
| GMLGX | -4% | 25% | 19% | 29% | -7% | 19% | 10% | -1% | 11% | 30% | 14% |
| S&P 500 | -8% | 27% | 16% | 29% | -6% | 19% | 10% | -1% | 11% | 30% | 13% |
| | 2022 | 2021 | 2020 | 2019 | 2018 | 2017 | 2016 | 2015 | 2014 | 2013 | 2012 |
| --- | --- | --- | --- | --- | --- | --- | --- | --- | --- | --- | --- |
| Q1 | -6% | 6.5% | -21.5% | 13.8% | 0.1% | 5.4% | 1.5% | 2.1% | 0.6% | 8.7% | - |
| Q2 | - | 8.6% | 24.3% | 1.8% | 6.7% | 2.2% | 1% | 0.5% | 3% | 4.2% | - |
| Q3 | - | 5.3% | 9% | 0.1% | 6.9% | 4.6% | 3.2% | -4.4% | 1.6% | 5.8% | - |
| Q4 | - | 5.5% | 14.5% | 7.4% | -15.6% | 6.7% | 1.7% | 2.5% | 4.8% | 10% | - |
| | J | F | M | A | M | J | J | A | S | O | N | D |
| --- | --- | --- | --- | --- | --- | --- | --- | --- | --- | --- | --- | --- |
| 2022 | -7.3% | - | - | - | - | - | - | - | - | - | - | - |
| 2021 | 0.3% | 2.5% | 3.5% | 5.3% | 0.6% | 2.6% | 1.9% | 2.9% | 0.5% | -0.7% | 1.7% | 0.2% |