Mutual Funds - Profile
Fidelity Advisor Stock Selector Mid Cap Fund
US > Mid-Cap > Core
Summary
The fund seeks capital appreciation in the long term by investing in mid-size companies in the United States.
The investment process starts with a list of companies in the benchmark index and the research team uses quantitative techniques and fundamental analysis to narrow the list of investable companies.
The research team is using fundamental analysis to evaluate a company's financial condition and industry position, as well as market and economic conditions.
Next, the team of managers allocates the fund's assets across different market sectors.
The fund invests in either growth or value stocks or More
Price
52 Week HL
$51.99 - $41.14
Sector Allocation

May 31, 2021
Top 10 Holdings

May 31, 2021
| Company | Holding |
| --- | --- |
| Nielsen Holdings | 1.8 |
| Caesars Entertainment, | 1.7 |
| Curtiss-Wright Corp | 1.6 |
| PacWest Bancorp | 1.5 |
| AECOM | 1.4 |
| Company | Holding |
| --- | --- |
| OneMain Holdings, | 1. |
| ONEMAIN HOLDINGS | |
| MOLINA HEALTHCARE | |
| JELD-WEN HOLDING | |
| GRANITE CONSTRUCTION | |
| Total | 9% |
Manager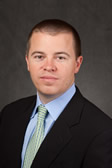 Leadership
Single Manager
| | 2022 | 2021 | 2020 | 2019 | 2018 | 2017 | 2016 | 2015 | 2014 | 2013 | 2012 |
| --- | --- | --- | --- | --- | --- | --- | --- | --- | --- | --- | --- |
| FSSMX | -11% | 21% | 15% | 28% | -11% | 17% | 12% | -4% | 11% | 33% | 15% |
| S&P 500 | -10% | 27% | 16% | 29% | -6% | 19% | 10% | -1% | 11% | 30% | 13% |
| | 2022 | 2021 | 2020 | 2019 | 2018 | 2017 | 2016 | 2015 | 2014 | 2013 | 2012 |
| --- | --- | --- | --- | --- | --- | --- | --- | --- | --- | --- | --- |
| Q1 | -1.3% | 12.8% | -31.7% | 16% | 0.9% | 7.2% | -0.4% | 4.9% | 3.2% | 10.6% | - |
| Q2 | - | 4.3% | 25.6% | 2.6% | 6.9% | 2.1% | 0.9% | -1.3% | 3.6% | 3% | - |
| Q3 | - | 2.7% | 5.8% | -0.6% | 3.9% | 4.6% | 5.3% | -9.9% | -3.3% | 7% | - |
| Q4 | - | -7.8% | 21.7% | 3.5% | -15.7% | 4.1% | 4.6% | 3.8% | 6.8% | 7.5% | - |
| | J | F | M | A | M | J | J | A | S | O | N | D |
| --- | --- | --- | --- | --- | --- | --- | --- | --- | --- | --- | --- | --- |
| 2022 | -8.7% | - | - | - | - | - | - | - | - | - | - | - |
| 2021 | 0.5% | 6.9% | 4.9% | 5.1% | 0.7% | -1.4% | -0.7% | 2.3% | 1.2% | -0.2% | -1.2% | -8.8% |