Mutual Funds - Profile
FMI Common Stock Fund
US > Small-Cap > Core
Summary
The fund seeks capital appreciation in the long term by investing in small-to mid-size companies in the United States.
The investment process starts with a list of companies in the benchmark index and the research team utilizes quantitative techniques and fundamental analysis to identify investment opportunities.
Next, the research team focuses on good businesses that are trading at reasonable valuations.
The team believes good businesses have a superior, defendable market niche or products and services niche that is difficult to replicate.
Other attributes in consideration would be companies with a high degree of relative More
Price
52 Week HL
$34.72 - $22.05
Sector Allocation

Mar 31, 2021
Top 10 Holdings

Mar 31, 2021
| Company | Holding |
| --- | --- |
| Carlisle Cos. | 5.2 |
| Avery Dennison | 5.1 |
| Genpact Ltd. | 4.4 |
| FirstCash Inc. | 4.2 |
| Interpublic Group | 4.1 |
| Company | Holding |
| --- | --- |
| Zions Bancorporation | 4.1 |
| Arrow Electronics | 3.7 |
| Robert Half | 3.4 |
| TriMas Corp. | 3.3 |
| Dentsply Sirona | 3.1 |
| Total | 40.6% |
Manager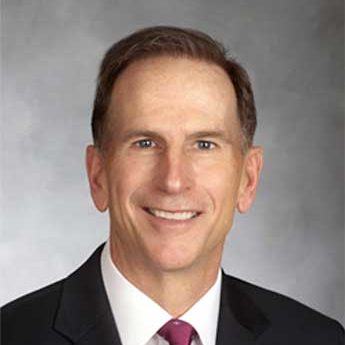 Leadership
Single Manager
| | 2021 | 2020 | 2019 | 2018 | 2017 | 2016 | 2015 | 2014 | 2013 | 2012 | 2011 |
| --- | --- | --- | --- | --- | --- | --- | --- | --- | --- | --- | --- |
| FMIMX | 12% | 18% | 24% | -12% | 13% | 19% | -6% | 4% | 37% | 15% | -5% |
| S&P 500 | 19% | 16% | 29% | -6% | 19% | 10% | -1% | 11% | 30% | 13% | 0% |
| | 2021 | 2020 | 2019 | 2018 | 2017 | 2016 | 2015 | 2014 | 2013 | 2012 | 2011 |
| --- | --- | --- | --- | --- | --- | --- | --- | --- | --- | --- | --- |
| Q1 | 12.5% | -27.1% | 15.1% | -0.3% | 3.5% | 5.4% | 2.4% | 1.8% | 10.2% | 10.1% | - |
| Q2 | 6.6% | 14.4% | 3.8% | 2.8% | 2.2% | 0.7% | -1.6% | 4.9% | 1.3% | -5.7% | - |
| Q3 | 4.9% | 1.6% | -1.7% | 2.5% | 4.2% | 5% | -8.4% | -4.9% | 8.6% | 0.6% | - |
| Q4 | 0.2% | 24% | -0.5% | -11.3% | 2.3% | 7.8% | 0.9% | 6.4% | 8.8% | 4.3% | - |
| | J | F | M | A | M | J | J | A | S | O | N | D |
| --- | --- | --- | --- | --- | --- | --- | --- | --- | --- | --- | --- | --- |
| 2021 | -1.5% | 7.7% | 6.1% | 6.5% | 3.1% | -2.9% | 2.8% | 1.7% | 0.4% | -2.7% | - | - |
| 2020 | -3.4% | -8.1% | -17.9% | 10.3% | 3.1% | 0.6% | 0.5% | 4.5% | -3.2% | 0.8% | 17.2% | 4.9% |