Mutual Funds - Profile
FMI Large Cap Fund
US > Large-Cap > Core
Summary
The fund seeks capital appreciation in the long term by investing in large-size companies in the United States.
The investment process is designed to highlight companies demonstrating above average growth or improving profitability prospects. The process looks for good businesses at attractive valuations.
Next, the research team uses quantitative analysis to seek companies with high recurring revenue and attractive returns on invested capital.
The team also evaluates if a company has products and services niche that is modestly priced and difficult to replicate.
The investment process is designed to highlight companies that are deemed More
Price
52 Week HL
$22.28 - $16.6
Sector Allocation

Mar 31, 2021
Top 10 Holdings

Mar 31, 2021
| Company | Holding |
| --- | --- |
| Berkshire Hathaway | 6.5 |
| Masco Corp | 5.2 |
| Comcast Corp. | 4.6 |
| Dollar General | 4.5 |
| Sony Group | 4.5 |
| Company | Holding |
| --- | --- |
| Quest Diagnostics | 4.2 |
| Dollar Tree | 4.2 |
| The Charles | 4.1 |
| JPMorgan Chase | 3.9 |
| UnitedHealth Group | 3.7 |
| Total | 45.4% |
Manager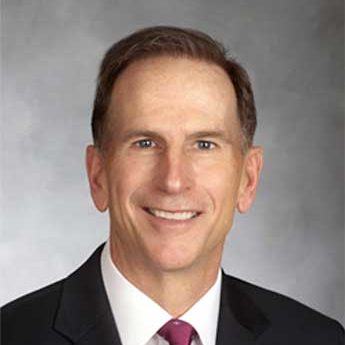 Leadership
Single Manager
| | 2021 | 2020 | 2019 | 2018 | 2017 | 2016 | 2015 | 2014 | 2013 | 2012 | 2011 |
| --- | --- | --- | --- | --- | --- | --- | --- | --- | --- | --- | --- |
| FMIHX | 18% | 19% | 29% | -7% | 19% | 10% | -1% | 11% | 30% | 14% | -1% |
| S&P 500 | 18% | 16% | 29% | -6% | 19% | 10% | -1% | 11% | 30% | 13% | 0% |
| | 2021 | 2020 | 2019 | 2018 | 2017 | 2016 | 2015 | 2014 | 2013 | 2012 | 2011 |
| --- | --- | --- | --- | --- | --- | --- | --- | --- | --- | --- | --- |
| Q1 | 6.1% | -23.4% | 10.7% | -1.2% | 5.5% | 3.4% | 1.8% | 2.5% | 11.4% | 11.1% | - |
| Q2 | 4.1% | 15.5% | 4.5% | 5% | 2.9% | 1.9% | 0.2% | 5.8% | 3.4% | -2.6% | - |
| Q3 | 2.5% | 7.7% | -0.4% | 4.1% | 3.6% | 3.1% | -7.6% | -1.8% | 4% | 4.5% | - |
| Q4 | - | 3.7% | -1.9% | -10.1% | 5.4% | 4.8% | 3.3% | 6.7% | 8.8% | 0.5% | - |
| | J | F | M | A | M | J | J | A | S | O | N | D |
| --- | --- | --- | --- | --- | --- | --- | --- | --- | --- | --- | --- | --- |
| 2021 | -3.1% | 3.4% | 5.9% | 4.6% | 0.9% | -1.4% | 0.2% | 1.7% | 0.6% | - | - | - |
| 2020 | -3.2% | -7.4% | -14.6% | 9.5% | 5.4% | 0.1% | 5.5% | 3.7% | -1.6% | -1% | 13.3% | -7.5% |