Mutual Funds - Profile
Fidelity Advisor New Insights Fund
US > Large-Cap > Growth
Summary
The fund seeks capital appreciation by investing in mega-and large-size companies in the United States.
The investment process is designed to highlight companies exhibiting above-average earnings growth potential that are not fully reflected in current market prices.
The research team uses fundamental analysis to identify companies with a strong competitive position, high returns on capital, solid free-cash-flow generation and management teams that are stewards of shareholder capital.
The team believes companies demonstrating earnings growth over a multiyear period offer attractive investment opportunities.
The fund has the flexibility to invest in either growth or value More
Price
52 Week HL
$45.39 - $32.93
Sector Allocation

May 31, 2021
Top 10 Holdings

May 28, 2021
| Company | Holding |
| --- | --- |
| Facebook, Inc. | 9.3 |
| Amazon.com, Inc | 7.5 |
| Alphabet, Inc. | 5.7 |
| Microsoft Corp | 4.9 |
| Berkshire Hathaway, | 4.3 |
| Company | Holding |
| --- | --- |
| NVIDIA Corporation | 3.1 |
| Netflix Inc | 2.4 |
| Salesforce Com | 2.3 |
| UnitedHealth Group | 2.2 |
| Adobe Inc | 2.2 |
| Total | 43.9% |
Manager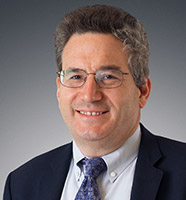 Leadership
Single Manager
| | 2021 | 2020 | 2019 | 2018 | 2017 | 2016 | 2015 | 2014 | 2013 | 2012 | 2011 |
| --- | --- | --- | --- | --- | --- | --- | --- | --- | --- | --- | --- |
| FINSX | 16% | 37% | 35% | -3% | 28% | 5% | 4% | 11% | 31% | 13% | 1% |
| S&P 500 | 18% | 16% | 29% | -6% | 19% | 10% | -1% | 11% | 30% | 13% | 0% |
| | 2021 | 2020 | 2019 | 2018 | 2017 | 2016 | 2015 | 2014 | 2013 | 2012 | 2011 |
| --- | --- | --- | --- | --- | --- | --- | --- | --- | --- | --- | --- |
| Q1 | 0.3% | -18.3% | 15.3% | 2.3% | 8.4% | -0.8% | 2.8% | 2.6% | 9.1% | 14.7% | - |
| Q2 | 12% | 24.4% | 4.4% | 7.9% | 5% | 1.5% | 1.2% | 3.7% | 2.8% | -4.5% | - |
| Q3 | 6.9% | 11.4% | -3% | 5.3% | 5.7% | 6% | -6.6% | -0.1% | 8.4% | 6.1% | - |
| Q4 | - | 1.2% | 2.5% | -16.4% | 6.4% | -0.1% | 5.4% | 2.9% | 8.8% | -1.8% | - |
| | J | F | M | A | M | J | J | A | S | O | N | D |
| --- | --- | --- | --- | --- | --- | --- | --- | --- | --- | --- | --- | --- |
| 2021 | -1% | -0.2% | 1.5% | 6.8% | 0.6% | 4.3% | 1.9% | 4.6% | 0.3% | -5.6% | - | - |
| 2020 | 1.1% | -7.3% | -12.9% | 13.7% | 5.2% | 4% | 7% | 9% | -4.5% | -2.7% | 8.4% | -4.1% |