Mutual Funds - Profile
Federated MDT Mid Cap Growth Fund
US > Mid-Cap > Growth
Summary
The fund seeks capital appreciation by investing in mid-size companies in the United States.
The investment process starts with companies in the benchmark index and the team employs a quantitative model driven by fundamental and technical stock selection variables.
Next, the research team with the help of fundamental analysis assesses the relative value, profit trends, capital structure and price history of companies. Technical stock selection process avoids market or manager sentiment come into play.
The portfolio is diversified to control risk and limit exposure to individual companies as well as to groups of More
Price
52 Week HL
$24.63 - $17.99
Sector Allocation

Mar 31, 2021
Top 10 Holdings

Mar 31, 2021
| Company | Holding |
| --- | --- |
| Fortinet Inc | 2.9 |
| MSCI Inc | 2.5 |
| Palo Alto | 2.2 |
| McKesson Corporation | 2.1 |
| Take Two | 2.1 |
| Company | Holding |
| --- | --- |
| Veeva Systems | 2.0 |
| Arista Networks, | 1.9 |
| Carrier Global | 1.8 |
| Etsy, Inc. | 1.8 |
| Kla Corp | 1.7 |
| Total | 21% |
Manager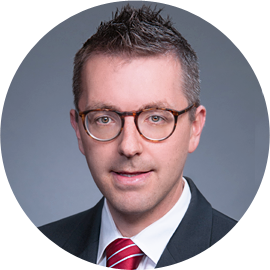 Leadership
Single Manager
| | 2022 | 2021 | 2020 | 2019 | 2018 | 2017 | 2016 | 2015 | 2014 | 2013 | 2012 |
| --- | --- | --- | --- | --- | --- | --- | --- | --- | --- | --- | --- |
| FGSCX | -16% | 12% | 35% | 34% | -6% | 24% | 6% | -1% | 0% | 0% | 0% |
| S&P 500 | -8% | 27% | 16% | 29% | -6% | 19% | 10% | -1% | 11% | 30% | 13% |
| | 2022 | 2021 | 2020 | 2019 | 2018 | 2017 | 2016 | 2015 | 2014 | 2013 | 2012 |
| --- | --- | --- | --- | --- | --- | --- | --- | --- | --- | --- | --- |
| Q1 | -12.9% | - | -21.4% | 18.8% | 5.5% | 7.7% | 0.7% | 3.1% | 2.3% | 11.1% | - |
| Q2 | - | 11.4% | 32.6% | 3.8% | 4.6% | 1% | -5.6% | -1.5% | 3.3% | 4.1% | - |
| Q3 | - | 10.5% | 8.2% | -3.3% | 9.2% | 4.7% | 9.2% | -8.1% | - | 8.5% | - |
| Q4 | - | -32.6% | 5.9% | -8% | -17.9% | 8% | 5.1% | 1.3% | 6.9% | 11% | - |
| | J | F | M | A | M | J | J | A | S | O | N | D |
| --- | --- | --- | --- | --- | --- | --- | --- | --- | --- | --- | --- | --- |
| 2022 | -12.9% | - | - | - | - | - | - | - | - | - | - | - |
| 2021 | 0.1% | 0.1% | -0.2% | 5.9% | -0.6% | 5.8% | 4.6% | 4.8% | 0.8% | - | -2.2% | -35% |