Mutual Funds - Profile
FormulaFolios US Equity Fund
US > Multi-Cap > Core
Summary
The fund seeks capital appreciation in the long term by investing in companies across any size in the United States.
The investment process utilizes a proprietary quantitative three factor model designed to select up to 50 stocks from the Russell 3000 Index.
The research team evaluates companies on the basis of fundamental, technical, and macro-economic factors.
Then the manager constructs a portfolio that holds 40 to 50 individual securities from a list of securities in the benchmark index.
The fund has the flexibility to take temporary defensive positions in cash or cash equivalents in More
Price
52 Week HL
$12.09 - $9.32
Top 10 Holdings

Jun 11, 2021
Manager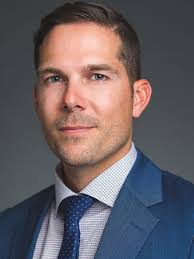 Leadership
Single Manager
| | 2021 | 2020 | 2019 | 2018 | 2017 | 2016 | 2015 | 2014 | 2013 | 2012 | 2011 |
| --- | --- | --- | --- | --- | --- | --- | --- | --- | --- | --- | --- |
| FFILX | 23% | 19% | 29% | -7% | 19% | 10% | -1% | 10% | 31% | 14% | -1% |
| S&P 500 | 22% | 16% | 29% | -6% | 19% | 10% | -1% | 11% | 30% | 13% | 0% |
| | 2021 | 2020 | 2019 | 2018 | 2017 | 2016 | 2015 | 2014 | 2013 | 2012 | 2011 |
| --- | --- | --- | --- | --- | --- | --- | --- | --- | --- | --- | --- |
| Q1 | 11.5% | -22% | 10.7% | -2.4% | 5.3% | 0.2% | - | - | - | - | - |
| Q2 | 5.3% | 4.8% | -0.4% | 2.6% | 0.1% | 2.8% | -100% | - | - | - | - |
| Q3 | 3.4% | 3.7% | -5% | 3.5% | 3.3% | 0.8% | -100% | - | - | - | - |
| Q4 | 7.2% | 7.8% | 8.1% | -14.3% | 4% | 3.9% | 1% | - | - | - | - |
| | J | F | M | A | M | J | J | A | S | O | N | D |
| --- | --- | --- | --- | --- | --- | --- | --- | --- | --- | --- | --- | --- |
| 2021 | 0.8% | 1.5% | 9% | 3.8% | 1.3% | 0.2% | 1.9% | 3.2% | -1.7% | - | 3% | - |
| 2020 | -1.1% | -7.1% | -15% | 3.1% | 2.3% | -0.6% | 3.3% | 2.1% | -1.7% | -2.3% | 7.5% | 2.6% |