Mutual Funds - Profile
Fidelity Fund
US > Large-Cap > Core
Summary
The fund seeks capital appreciation in the long term by investing in large-size companies in the United States.
The investment process looks to buy high-quality companies that exhibit consistent growth and generate positive free cash flow at reasonable prices. The team believes these companies can outperform the market over time.
The research team uses fundamental analysis to evaluate companies based on their financial health, competitive position in the industry they operate in, as well as macroeconomic conditions.
The fund has the flexibility to invest its net assets in domestic and foreign issuers, potentially More
Price
52 Week HL
$79.81 - $58.02
Sector Allocation

Jun 30, 2021
Top 10 Holdings

Jun 30, 2021
| Company | Holding |
| --- | --- |
| NVIDIA CORP | |
| MICROSOFT CORP | |
| ALPHABET INC | |
| CAESARS ENTERTAINMENT | |
| S&P GLOBAL | |
| Company | Holding |
| --- | --- |
| PAYPAL HLDGS | |
| FACEBOOK INC | |
| AMAZON.COM INC | |
| APPLE INC | |
| WELLS FARGO | |
| Total | 0% |
Manager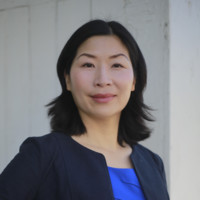 Leadership
Single Manager
| | 2022 | 2021 | 2020 | 2019 | 2018 | 2017 | 2016 | 2015 | 2014 | 2013 | 2012 |
| --- | --- | --- | --- | --- | --- | --- | --- | --- | --- | --- | --- |
| FFDKX | -9% | 25% | 19% | 29% | -7% | 19% | 10% | -1% | 11% | 30% | 14% |
| S&P 500 | -10% | 27% | 16% | 29% | -6% | 19% | 10% | -1% | 11% | 30% | 13% |
| | 2022 | 2021 | 2020 | 2019 | 2018 | 2017 | 2016 | 2015 | 2014 | 2013 | 2012 |
| --- | --- | --- | --- | --- | --- | --- | --- | --- | --- | --- | --- |
| Q1 | -4.7% | 3.7% | -13.4% | 12.9% | 1.3% | 6.1% | -2% | 3.4% | 2.1% | 9.7% | - |
| Q2 | - | 11.7% | 23.4% | 3.8% | 4.6% | 2.9% | 2.1% | 0.9% | 4.4% | 1.9% | - |
| Q3 | - | 4.9% | 8.9% | -1.7% | 7.2% | 6.2% | 3.1% | -7.9% | 0.6% | 4.8% | - |
| Q4 | - | 13.6% | 5.7% | 7.4% | -15.4% | 6.4% | 1.7% | 7.6% | 5.4% | 10.2% | - |
| | J | F | M | A | M | J | J | A | S | O | N | D |
| --- | --- | --- | --- | --- | --- | --- | --- | --- | --- | --- | --- | --- |
| 2022 | -8.5% | - | - | - | - | - | - | - | - | - | - | - |
| 2021 | -1% | 0.9% | 3.8% | 7% | -0.3% | 4.8% | 4.4% | - | 0.4% | -0.7% | 3.7% | 2.3% |