Mutual Funds - Profile
Fidelity Blue Chip Growth K6 Fund
US > Large-Cap > Growth
Summary
The fund seeks capital appreciation in the long term by investing in mid-and large-size companies in the United States.
The investment process is designed to highlight companies exhibiting above-average earnings growth potential with durable business models.
The research team uses fundamental analysis to evaluate companies based on their financial health, status in the industry they operate in, as well as macroeconomic conditions.
The research team looks for companies with the presence of near-term catalysts such as product cycles, a change in management and turnaround situations.
The team also considers companies that display a competitive advantage, pricing power and More
Price
52 Week HL
$27.71 - $18.97
Sector Allocation

Jun 30, 2021
Top 10 Holdings

Jun 30, 2021
| Company | Holding |
| --- | --- |
| APPLE INC | |
| AMAZON.COM INC | |
| MICROSOFT CORP | |
| ALPHABET INC | |
| FACEBOOK INC | |
| Company | Holding |
| --- | --- |
| NVIDIA CORP | |
| MARVELL TECHNOLOGY | |
| LYFT INC | |
| TESLA INC | |
| SALESFORCE.COM INC | |
| Total | 0% |
Manager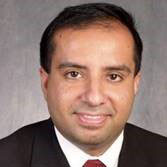 Leadership
Single Manager
| | 2021 | 2020 | 2019 | 2018 | 2017 | 2016 | 2015 | 2014 | 2013 | 2012 | 2011 |
| --- | --- | --- | --- | --- | --- | --- | --- | --- | --- | --- | --- |
| FBCGX | 18% | 37% | 35% | -3% | 28% | 5% | 4% | 11% | 31% | 13% | 1% |
| S&P 500 | 19% | 16% | 29% | -6% | 19% | 10% | -1% | 11% | 30% | 13% | 0% |
| | 2021 | 2020 | 2019 | 2018 | 2017 | 2016 | 2015 | 2014 | 2013 | 2012 | 2011 |
| --- | --- | --- | --- | --- | --- | --- | --- | --- | --- | --- | --- |
| Q1 | 3% | -13.3% | 17% | 3% | - | - | - | - | - | - | - |
| Q2 | 11.3% | 37.3% | 2.2% | 10.8% | -0.4% | - | - | - | - | - | - |
| Q3 | 5.3% | 17.3% | -2.4% | 6.5% | 6.7% | - | - | - | - | - | - |
| Q4 | - | 15.1% | 13.9% | -18.1% | 7.2% | - | - | - | - | - | - |
| | J | F | M | A | M | J | J | A | S | O | N | D |
| --- | --- | --- | --- | --- | --- | --- | --- | --- | --- | --- | --- | --- |
| 2021 | 1.2% | 2.2% | -0.4% | 5.8% | -1.4% | 6.7% | 0.6% | 4.3% | 0.4% | -9.6% | - | - |
| 2020 | 3.3% | -5.8% | -10.9% | 16.7% | 7.6% | 9.4% | 7.8% | 13.4% | -4% | -3% | 13.6% | 4.5% |