Mutual Funds - Profile
FAM Value Fund
US > Multi-Cap > Value
Summary
The fund seeks to maximize return on capital by investing in companies across any size in the United States.
The investment process is designed to highlight companies that are trading at a discount to their estimated intrinsic value.
Next, the research team relies on fundamental analysis to look for companies whose future earnings growth potential is not reflected in their current market prices.
Then the manager constructs a concentrated portfolio from a list of companies in the benchmark index favored by the research team and allocates capital based on its conviction level.
The manager More
Price
52 Week HL
$100.23 - $73.01
Sector Allocation

Mar 31, 2021
Top 10 Holdings

Mar 31, 2021
| Company | Holding |
| --- | --- |
| IDEX Corp. | 6.48 |
| Ross Stores | 6.31 |
| CDW Corp. | 6.01 |
| Brown & Brown | 5.70 |
| CarMax | 4.82 |
| Company | Holding |
| --- | --- |
| Brookfield Asset | 4.78 |
| Markel Corp. | 4.50 |
| Illinois Tool | 4.17 |
| Berkshire Hathaway | 4.13 |
| Graco | 3.3 |
| Total | 50.2% |
Manager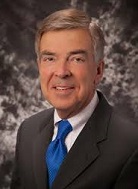 Leadership
Single Manager
| | 2021 | 2020 | 2019 | 2018 | 2017 | 2016 | 2015 | 2014 | 2013 | 2012 | 2011 |
| --- | --- | --- | --- | --- | --- | --- | --- | --- | --- | --- | --- |
| FAMWX | 18% | 1% | 23% | -11% | 10% | 15% | -6% | 10% | 30% | 15% | -3% |
| S&P 500 | 18% | 16% | 29% | -6% | 19% | 10% | -1% | 11% | 30% | 13% | 0% |
| | 2021 | 2020 | 2019 | 2018 | 2017 | 2016 | 2015 | 2014 | 2013 | 2012 | 2011 |
| --- | --- | --- | --- | --- | --- | --- | --- | --- | --- | --- | --- |
| Q1 | 9.1% | -23.7% | 12.1% | -1.4% | - | - | - | - | - | - | - |
| Q2 | 5.7% | 15.8% | 6.1% | 4.2% | 2.7% | - | - | - | - | - | - |
| Q3 | 3.3% | 7.7% | 0.7% | 6.7% | 4.4% | - | - | - | - | - | - |
| Q4 | - | 8.4% | -0.1% | -12.4% | 5.4% | - | - | - | - | - | - |
| | J | F | M | A | M | J | J | A | S | O | N | D |
| --- | --- | --- | --- | --- | --- | --- | --- | --- | --- | --- | --- | --- |
| 2021 | -2.9% | 7% | 5% | 5.6% | 0.1% | - | 1.9% | 1% | 0.3% | - | - | - |
| 2020 | -1.1% | -7.4% | -16.7% | 10.6% | 5.1% | -0.4% | 5.3% | 4.4% | -2% | -1.7% | 10.9% | -0.5% |