Mutual Funds - Profile
Wells Fargo Emerging Markets Equity Income Fund
EM > >
Summary
The fund seeks total return by investing in companies across any size located in emerging markets.
The sub-adviser's investment process starts with a list of companies in the benchmark index and the research team utilizes quantitative techniques and fundamental analysis to identify investment opportunities.
The investment team considers emerging market countries to be countries included in the MSCI Emerging Markets Index.
Next, the research team focuses on companies offering durable dividend yields with excellent financial fundamentals.
Other valuation metrics which the team emphasizes are above-average sales and earnings growth, overall financial strength, competitive advantages, More
Price
52 Week HL
$13.62 - $12.1
Sector Allocation

Feb 28, 2021
Top 10 Holdings

Mar 19, 2021
| Company | Holding |
| --- | --- |
| Taiwan Semiconductor | 7.22 |
| Samsung Electronics | 4.98 |
| Ping An | 2.34 |
| Midea Group | 2.18 |
| China Construction | 2.16 |
| Company | Holding |
| --- | --- |
| Samsung Electronics | 1.88 |
| Baidu Inc | 1.64 |
| LIC Housing | 1.53 |
| SK Hynix | 1.52 |
| Manappuram Finance | 1.52 |
| Total | 26.97% |
Manager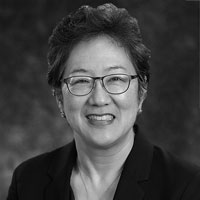 Leadership
Single Manager
Advisor
Wells Capital Management Incorporated
| | 2022 | 2021 | 2020 | 2019 | 2018 | 2017 | 2016 | 2015 | 2014 | 2013 | 2012 |
| --- | --- | --- | --- | --- | --- | --- | --- | --- | --- | --- | --- |
| EQIDX | 0% | 29% | 16% | 29% | -6% | 19% | 8% | -1% | 14% | 29% | 13% |
| S&P 500 | -10% | 27% | 16% | 29% | -6% | 19% | 10% | -1% | 11% | 30% | 13% |
| | 2022 | 2021 | 2020 | 2019 | 2018 | 2017 | 2016 | 2015 | 2014 | 2013 | 2012 |
| --- | --- | --- | --- | --- | --- | --- | --- | --- | --- | --- | --- |
| Q1 | 3% | 5.1% | -27% | 8.1% | 3.2% | 10.2% | 3.5% | 0.7% | -0.7% | 2.9% | - |
| Q2 | - | 2% | 12% | -1.1% | -9.7% | 2.5% | 0.1% | 2.7% | 7.4% | -4% | - |
| Q3 | - | -1.6% | 6.4% | -5.2% | 4.5% | 4.6% | 5.2% | -14.8% | -1.6% | 2% | - |
| Q4 | - | -1.8% | 21.3% | 10.1% | -7% | 5.4% | -3.7% | 2.1% | -3% | -0.2% | - |
| | J | F | M | A | M | J | J | A | S | O | N | D |
| --- | --- | --- | --- | --- | --- | --- | --- | --- | --- | --- | --- | --- |
| 2022 | 3% | - | - | - | - | - | - | - | - | - | - | - |
| 2021 | 2.6% | 2.7% | -0.2% | 0.6% | 2.3% | -0.9% | -3.9% | 2.2% | 0.3% | -3.5% | -4.6% | 2.7% |