Mutual Funds - Profile
Eaton Vance Growth Fund
US > Large-Cap > Growth
Summary
The fund seeks to appreciate capital by investing in the U.S. based large-size companies.
The investment process focuses on identifying companies generating above average growth and then comparing with the market prices of stocks. The fund is prepared to pay a reasonable price for growth companies and hold these stocks for a long term.
The team with the help of fundamental research identifies a list of companies with established market presence, solid financial position and long growth runway are generally favored.
The fund holds between 55 and 75 stocks and top 10 holdings More
Price
52 Week HL
$44.47 - $32.04
Sector Allocation

Feb 12, 2021
Top 10 Holdings

Feb 12, 2021
| Company | Holding |
| --- | --- |
| Amazon Com | 8.79 |
| Microsoft Corporation | 5.81 |
| Apple Inc | 5.17 |
| Visa Inc | 4.82 |
| PayPal Holdings | 3.87 |
| Company | Holding |
| --- | --- |
| Adobe Inc | 3.86 |
| QUALCOMM Incorporated | 3.68 |
| Alphabet Inc | 3.65 |
| Facebook Inc | 3.31 |
| Salesforce Com | 2.66 |
| Total | 45.62% |
Manager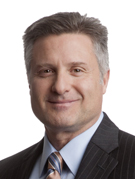 Leadership
Single Manager
| | 2021 | 2020 | 2019 | 2018 | 2017 | 2016 | 2015 | 2014 | 2013 | 2012 | 2011 |
| --- | --- | --- | --- | --- | --- | --- | --- | --- | --- | --- | --- |
| ELCIX | 20% | 37% | 35% | -3% | 28% | 5% | 4% | 11% | 31% | 13% | 1% |
| S&P 500 | 21% | 16% | 29% | -6% | 19% | 10% | -1% | 11% | 30% | 13% | 0% |
| | 2021 | 2020 | 2019 | 2018 | 2017 | 2016 | 2015 | 2014 | 2013 | 2012 | 2011 |
| --- | --- | --- | --- | --- | --- | --- | --- | --- | --- | --- | --- |
| Q1 | 2.4% | -16.3% | 15.9% | 3% | 8.5% | -3.3% | 4.7% | 1.4% | 9.5% | 15% | - |
| Q2 | 10.1% | 29.2% | 1.6% | 9.8% | 5.4% | 1.4% | 0.9% | 5.9% | 2.5% | -6.1% | - |
| Q3 | 5% | 9.8% | -1.7% | 7.4% | 3.6% | 6.2% | -5.9% | 2.2% | 9% | 5.6% | - |
| Q4 | -0.2% | 8.2% | 1.3% | -16.3% | 5.9% | -1.5% | 8% | 4.3% | 10.9% | -1.9% | - |
| | J | F | M | A | M | J | J | A | S | O | N | D |
| --- | --- | --- | --- | --- | --- | --- | --- | --- | --- | --- | --- | --- |
| 2021 | -1% | 3.2% | 0.2% | 5.8% | -0.7% | 4.8% | 1.9% | 3.1% | -0.1% | -5.4% | - | - |
| 2020 | 1.5% | -7.2% | -11.2% | 15.3% | 5.8% | 5.9% | 6% | 8.3% | -4.3% | -2.5% | 12.1% | -1.1% |