Mutual Funds - Profile
Eaton Vance Tax-Managed Small-Cap Fund
US > Small-Cap > Core
Summary
The fund seeks to deliver positive after-tax return on capital through investing in small-size companies in the U.S.
The fund considers small-size companies between $15 million and $8 billion but generally invests in companies between $500 million and $4 billion market capitalization range. The fund looks to invest in financially strong companies with established market presence and generating attractive returns on capital.
The research team with the help of fundamental research identifies companies that have long term prospects and management with track records of successful capital allocation and have long growth ramp.
Buy More
Price
52 Week HL
$35.62 - $24.96
Sector Allocation

Nov 30, -0001
Top 10 Holdings

Feb 15, 2021
| Company | Holding |
| --- | --- |
| RealPage Inc | 3.10 |
| National Vision | 2.55 |
| Valvoline Inc. | 2.49 |
| AZEK Company | 2.46 |
| Altair Engineering | 2.45 |
| Company | Holding |
| --- | --- |
| Terminix Global | 2.41 |
| ACI Worldwide | 2.40 |
| LHC Group | 1.97 |
| Haemonetics Corporation | 1.95 |
| ICU Medical | 1.92 |
| Total | 23.7% |
Manager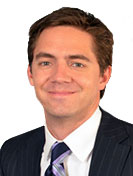 Leadership
Single Manager
| | 2021 | 2020 | 2019 | 2018 | 2017 | 2016 | 2015 | 2014 | 2013 | 2012 | 2011 |
| --- | --- | --- | --- | --- | --- | --- | --- | --- | --- | --- | --- |
| EIMGX | 12% | 18% | 24% | -12% | 13% | 19% | -6% | 4% | 37% | 15% | -5% |
| S&P 500 | 18% | 16% | 29% | -6% | 19% | 10% | -1% | 11% | 30% | 13% | 0% |
| | 2021 | 2020 | 2019 | 2018 | 2017 | 2016 | 2015 | 2014 | 2013 | 2012 | 2011 |
| --- | --- | --- | --- | --- | --- | --- | --- | --- | --- | --- | --- |
| Q1 | 9.5% | -24.8% | 14.8% | 1.2% | 3.5% | 1.3% | 6.9% | 0.7% | 11.5% | 10.3% | - |
| Q2 | 3.4% | 16.8% | 5.8% | 9.3% | 2.2% | 2.5% | 0.5% | 3.4% | 0.6% | -7.1% | - |
| Q3 | -1.2% | 3.1% | -0.6% | 4.8% | 4.3% | 4.8% | -8.8% | -6% | 12.1% | 5.1% | - |
| Q4 | - | 24.1% | -1.9% | -16.5% | 4.1% | 9.4% | -0.7% | 5.6% | 8.2% | 1.8% | - |
| | J | F | M | A | M | J | J | A | S | O | N | D |
| --- | --- | --- | --- | --- | --- | --- | --- | --- | --- | --- | --- | --- |
| 2021 | - | 6.3% | 3% | 3.5% | 0.1% | -0.3% | 0.1% | 1.7% | -2.8% | - | - | - |
| 2020 | -1.5% | -8.2% | -16.9% | 10.3% | 5% | 0.8% | 4.6% | 3.7% | -4.9% | 2.7% | 12% | 7.9% |