Mutual Funds - Profile
Eaton Vance Hexavest International Equity Fund
INT > Multi-Cap > Core
Summary
The fund seeks to appreciate capital in the long term by investing in companies around the world excluding the U.S.
The fund is sub-advised by Hexavest Inc with a focus on investing in developed markets of Europe and Asia.
The systematic investment process relies on macro-economic analysis to identify positive or improving fundamentals. The quantitative model then ranks regions, countries, sectors and industries that are attractive to invest. The research team then applies fundamental research in selecting stocks and allocating capital.
The fund has flexibility to invest across all market capitalizations and More
Top 10 Holdings

Feb 12, 2021
| Company | Holding |
| --- | --- |
| Nestle SA-Reg | 3.07 |
| Roche Holding | 2.46 |
| Novartis Ag-Reg | 2.19 |
| Unilever PLC | 1.93 |
| Astrazeneca PLC | 1.62 |
| Company | Holding |
| --- | --- |
| Novo Nordisk | 1.52 |
| Toyota Motor | 1.49 |
| GlaxoSmithKline PLC | 1.37 |
| Diageo Plc | 1.36 |
| Sony Corp | 1.11 |
| Total | 18.12% |
Manager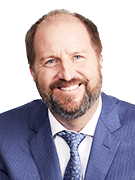 Leadership
Single Manager
| | 2021 | 2020 | 2019 | 2018 | 2017 | 2016 | 2015 | 2014 | 2013 | 2012 | 2011 |
| --- | --- | --- | --- | --- | --- | --- | --- | --- | --- | --- | --- |
| EHIIX | 0% | 16% | 29% | -6% | 19% | 8% | -1% | 14% | 29% | 13% | 0% |
| S&P 500 | 19% | 16% | 29% | -6% | 19% | 10% | -1% | 11% | 30% | 13% | 0% |
| | 2021 | 2020 | 2019 | 2018 | 2017 | 2016 | 2015 | 2014 | 2013 | 2012 | 2011 |
| --- | --- | --- | --- | --- | --- | --- | --- | --- | --- | --- | --- |
| Q1 | 1.3% | -26.1% | 8.2% | -1.3% | 6.4% | -0.1% | 4.2% | -1% | 5.4% | - | - |
| Q2 | - | 14.5% | 0.9% | -1.8% | 4.9% | 1.1% | 0.4% | 4.2% | 0.1% | -100% | - |
| Q3 | - | 3.2% | -1.1% | 1.3% | 2.9% | 3.9% | -7% | -4.3% | 8.7% | 2.1% | - |
| Q4 | - | 9% | 3.8% | -7.7% | 2.1% | -1.7% | 1.7% | -4.6% | 4.8% | 2.2% | - |
| | J | F | M | A | M | J | J | A | S | O | N | D |
| --- | --- | --- | --- | --- | --- | --- | --- | --- | --- | --- | --- | --- |
| 2021 | -2.1% | 3.5% | - | - | - | - | - | - | - | - | - | - |
| 2020 | -4.9% | -8% | -15.5% | 7.6% | 3.1% | 3.2% | 2.5% | 2.7% | -2% | -4.2% | 10.3% | 3.1% |