Mutual Funds - Profile
Aberdeen International Real Estate Equity Fund
INT > Real Estate >
Summary
The fund seeks primarily capital appreciation in the long term and secondarily current income by investing in companies across any size outside the United States.
The sub-adviser's investment process starts with a list of companies in the benchmark index and the research team utilizes quantitative techniques and fundamental analysis to identify investment opportunities.
Next, the research team focuses on securities of non-U.S. issuers located in at least three countries (excluding the United States).
The team considers companies which are principally engaged in the real estate industry, or are principally engaged in real estate More
Price
52 Week HL
$22.12 - $19.27
Sector Allocation

Mar 31, 2021
Top 10 Holdings

Mar 31, 2021
| Company | Holding |
| --- | --- |
| Vonovia Se | 6.39 |
| Mitsui Fudosan | 5.28 |
| Sun Hung | 5.01 |
| Segro Plc | 2.82 |
| Link Real | 2.47 |
| Company | Holding |
| --- | --- |
| Tokyu Fudosan | 2.46 |
| Instone Real | 2.40 |
| Prologis Inc | 2.29 |
| Shimao Group | 2.28 |
| Logan Group | 2.18 |
| Total | 33.58% |
Manager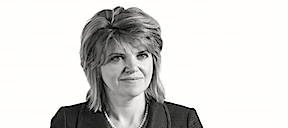 Leadership
Single Manager
Advisor
Aberdeen Asset Managers Limited
| | 2021 | 2020 | 2019 | 2018 | 2017 | 2016 | 2015 | 2014 | 2013 | 2012 | 2011 |
| --- | --- | --- | --- | --- | --- | --- | --- | --- | --- | --- | --- |
| EGALX | 0% | 16% | 29% | -6% | 19% | 8% | -1% | 14% | 29% | 13% | 0% |
| S&P 500 | 22% | 16% | 29% | -6% | 19% | 10% | -1% | 11% | 30% | 13% | 0% |
| | 2021 | 2020 | 2019 | 2018 | 2017 | 2016 | 2015 | 2014 | 2013 | 2012 | 2011 |
| --- | --- | --- | --- | --- | --- | --- | --- | --- | --- | --- | --- |
| Q1 | 1.4% | -24.4% | 15.6% | -0.7% | 9.4% | -0.3% | 0.4% | 1.1% | 2.7% | 21.7% | - |
| Q2 | 3.9% | 9.2% | 1.4% | -4.4% | 8.9% | -2.3% | -0.1% | 7% | -7.8% | -11.7% | - |
| Q3 | 2.2% | 4% | 1.2% | -3.4% | 6.2% | 2.4% | -6.8% | -5.8% | 3.4% | 10.5% | - |
| Q4 | 0.4% | 6.6% | -4.3% | -8.4% | 4.4% | -7.1% | 3.5% | -6.2% | -0.4% | 10.3% | - |
| | J | F | M | A | M | J | J | A | S | O | N | D |
| --- | --- | --- | --- | --- | --- | --- | --- | --- | --- | --- | --- | --- |
| 2021 | -2.1% | 2.6% | 0.9% | 2.4% | 2.2% | -0.7% | 0.5% | 1.3% | 0.5% | -3.6% | -2.4% | - |
| 2020 | -0.9% | -4.7% | -20% | 5.7% | -0.2% | 3.6% | 4.5% | 2.6% | -3% | -5.2% | 11.7% | 0.7% |