Mutual Funds - Profile
Eaton Vance Tax-Managed Multi-Cap Growth Fund
US > Multi-Cap > Growth
Summary
The fund seeks to deliver positive after-tax return on capital through investing in U.S. companies across all market capitalizations.
The fund looks to invest in companies with established market presence and generating attractive returns on capital. Then the research team narrows the focus on companies with long term-growth prospects and are trading at a reasonable price in the estimate of the fund managers.
The fund generally invests in mega-size or large-size companies with market capitalizations above $50 billion.
The team with the help of deep fundamental research identifies companies with long term growth More
Price
52 Week HL
$43.15 - $32.16
Sector Allocation

Feb 15, 2021
Top 10 Holdings

Feb 15, 2021
| Company | Holding |
| --- | --- |
| Apple Inc | 9.66 |
| Amazon Com | 9.20 |
| Microsoft Corporation | 7.31 |
| Facebook Inc | 4.23 |
| Visa Inc | 4.06 |
| Company | Holding |
| --- | --- |
| Adobe Inc | 3.65 |
| Alphabet Inc | 3.03 |
| Alphabet Inc | 3.02 |
| Salesforce.com Inc | 2.71 |
| Monolithic Power | 2.68 |
| Total | 49.55% |
Manager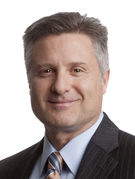 Leadership
Single Manager
| | 2021 | 2020 | 2019 | 2018 | 2017 | 2016 | 2015 | 2014 | 2013 | 2012 | 2011 |
| --- | --- | --- | --- | --- | --- | --- | --- | --- | --- | --- | --- |
| ECCPX | 17% | 37% | 34% | -3% | 28% | 6% | 4% | 11% | 32% | 13% | 1% |
| S&P 500 | 19% | 16% | 29% | -6% | 19% | 10% | -1% | 11% | 30% | 13% | 0% |
| | 2021 | 2020 | 2019 | 2018 | 2017 | 2016 | 2015 | 2014 | 2013 | 2012 | 2011 |
| --- | --- | --- | --- | --- | --- | --- | --- | --- | --- | --- | --- |
| Q1 | -0.1% | -15.8% | 16.8% | 4.7% | 8.6% | -3.9% | 3.8% | -0.4% | 9% | 15.6% | - |
| Q2 | 9.9% | 28% | 2.4% | 11.9% | 3.8% | 1.3% | 1.9% | 2.3% | 2.4% | -6.5% | - |
| Q3 | 7% | 11.5% | -0.6% | 4.9% | 4.6% | 5.7% | -7.4% | 0.6% | 8.8% | 5.4% | - |
| Q4 | - | 6.3% | 6% | -17.7% | 5.7% | -1.8% | 7.1% | 2.9% | 10.1% | -4.3% | - |
| | J | F | M | A | M | J | J | A | S | O | N | D |
| --- | --- | --- | --- | --- | --- | --- | --- | --- | --- | --- | --- | --- |
| 2021 | -2.8% | 2% | 0.7% | 7.3% | -2.3% | 4.9% | 3.5% | 3.3% | 0.1% | -3.1% | - | - |
| 2020 | 1.8% | -6.8% | -11.3% | 14.9% | 6.5% | 4.6% | 6.2% | 10% | -4.6% | -3.1% | 9.4% | 0.3% |