Mutual Funds - Profile
Dreyfus Active MidCap Fund
US > Mid-Cap > Core
Summary
The fund seeks capital appreciation by investing in mid-size companies in the United States.
The systematic and quantitative investment process starts with a list of companies included in the benchmark index. The process then ranks companies based on valuation models which looks for relative mispricing. The companies are ranked in each sector and style subset.
The fund while constructing a portfolio applies additional weights to stocks that are attractive or under weights or zero weights that are ranked least attractive by the systematic process.
The fund generally holds between 100 and 250 securities.
More
Price
52 Week HL
$61.44 - $47.76
Sector Allocation

Feb 28, 2021
Top 10 Holdings

Mar 13, 2021
| Company | Holding |
| --- | --- |
| Cadence Design | 1.45 |
| Parker-Hannifin | 1.42 |
| Old Dominion | 1.30 |
| Mid-America Apartment | 1.27 |
| First Industrial | 1.09 |
| Company | Holding |
| --- | --- |
| Clorox Company | 1.05 |
| FleetCor Technologies | 1.05 |
| DTE Energy | 0.97 |
| STERIS Plc | 0.97 |
| KLA Tencor | 0.85 |
| Total | 11.42% |
Manager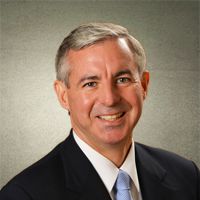 Leadership
Single Manager
| | 2022 | 2021 | 2020 | 2019 | 2018 | 2017 | 2016 | 2015 | 2014 | 2013 | 2012 |
| --- | --- | --- | --- | --- | --- | --- | --- | --- | --- | --- | --- |
| DNLYX | -11% | 21% | 15% | 28% | -11% | 17% | 12% | -4% | 11% | 33% | 15% |
| S&P 500 | -10% | 27% | 16% | 29% | -6% | 19% | 10% | -1% | 11% | 30% | 13% |
| | 2022 | 2021 | 2020 | 2019 | 2018 | 2017 | 2016 | 2015 | 2014 | 2013 | 2012 |
| --- | --- | --- | --- | --- | --- | --- | --- | --- | --- | --- | --- |
| Q1 | -5.4% | 7.7% | -28.7% | 13% | -1.6% | 5% | 0.7% | - | - | - | - |
| Q2 | - | 7.6% | 21.3% | 0.1% | 2.2% | 0.6% | -0.7% | -100% | - | - | - |
| Q3 | - | 5.2% | 5% | -3.7% | 2.7% | 3.2% | 2.3% | 0.5% | - | - | - |
| Q4 | - | -8.6% | 16.5% | 2.3% | -15.1% | 6.6% | 6.7% | 5% | - | - | - |
| | J | F | M | A | M | J | J | A | S | O | N | D |
| --- | --- | --- | --- | --- | --- | --- | --- | --- | --- | --- | --- | --- |
| 2022 | -8.3% | - | - | - | - | - | - | - | - | - | - | - |
| 2021 | - | 4.9% | 2.7% | 4.9% | 1.2% | 1.5% | 1.5% | 2.9% | 0.7% | 0.6% | -2.8% | -10.7% |