Mutual Funds - Profile
Diamond Hill Large Cap Fund
US > Large-Cap > Core
Summary
The fund seeks capital appreciation in the long term by investing in large-size companies in the United States.
The investment process is designed to highlight companies that are undervalued and trading at a discount to their estimated intrinsic value.
The research process is driven by fundamental analysis of one stock at a time. The research team then analyzes a company's earnings, revenue growth, operating margins and other economic factors.
Next, the team focuses on companies with sustainable competitive advantages, conservative balance sheets, and management with an ownership mentality.
In addition, the team also considers More
Price
52 Week HL
$37.69 - $28.88
Sector Allocation

Apr 30, 2021
Top 10 Holdings

Mar 31, 2021
| Company | Holding |
| --- | --- |
| American International | 4.1 |
| Abbott Laboratories | 3.7 |
| Berkshire Hathaway, | 3.2 |
| Bank Of | 3.0 |
| Walt Disney | 2.9 |
| Company | Holding |
| --- | --- |
| KKR & | 2.9 |
| Procter & | 2.7 |
| PepsiCo, Inc. | 2.6 |
| Medtronic PLC | 2.6 |
| Mondelez International, | 2.6 |
| Total | 30.3% |
Manager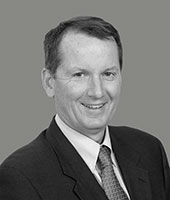 Leadership
Single Manager
| | 2022 | 2021 | 2020 | 2019 | 2018 | 2017 | 2016 | 2015 | 2014 | 2013 | 2012 |
| --- | --- | --- | --- | --- | --- | --- | --- | --- | --- | --- | --- |
| DHLAX | -1% | 25% | 19% | 29% | -7% | 19% | 10% | -1% | 11% | 30% | 14% |
| S&P 500 | -2% | 27% | 16% | 29% | -6% | 19% | 10% | -1% | 11% | 30% | 13% |
| | 2022 | 2021 | 2020 | 2019 | 2018 | 2017 | 2016 | 2015 | 2014 | 2013 | 2012 |
| --- | --- | --- | --- | --- | --- | --- | --- | --- | --- | --- | --- |
| Q1 | 1.2% | 10.6% | -26.9% | 13.1% | -3.9% | 6.3% | 1.1% | - | 1.6% | 11.5% | - |
| Q2 | - | 4.1% | 18% | 5.4% | 3.1% | 2.9% | 1% | 1.7% | 4.2% | 6.7% | - |
| Q3 | - | 4.2% | 9.6% | 0.1% | 7.3% | 3.8% | 5.7% | -8.2% | -1.2% | 4.8% | - |
| Q4 | - | -0.5% | 11.4% | 3.3% | -13.9% | 5% | 5.9% | 5.8% | 5.7% | 9.3% | - |
| | J | F | M | A | M | J | J | A | S | O | N | D |
| --- | --- | --- | --- | --- | --- | --- | --- | --- | --- | --- | --- | --- |
| 2022 | 0.4% | - | - | - | - | - | - | - | - | - | - | - |
| 2021 | -2.1% | 6.2% | 6.4% | 4.7% | 1.1% | -1.7% | 1.9% | 1.8% | 0.4% | 1.2% | -2.8% | -1.1% |