Mutual Funds - Profile
Delaware Value Fund
US > Large-Cap > Value
Summary
The fund looks to generate positive returns in the long term by investing in companies with out of favor stocks.
The investment process focuses on large cap companies with strong balance sheet, healthy business models and with lagging stock prices. The bottom-up stock selection process is married with the macro-economic views and current market conditions. Moreover, portfolio is built to capture most of the market upside but avoid most of the downside.
Concentrated fund seeks to equal weight holdings in 30 names and diversify across all economic sectors.
More
Price
52 Week HL
$25.89 - $17.05
Sector Allocation

Jan 31, 2021
Top 10 Holdings

Feb 19, 2021
| Company | Holding |
| --- | --- |
| Broadcom Inc | 3.34 |
| The Walt | 3.33 |
| Dupont DE | 3.30 |
| Caterpillar Inc | 3.28 |
| Allstate Corporation | 3.22 |
| Company | Holding |
| --- | --- |
| Johnson & Johnson | 3.18 |
| Cognizant Tech | 3.14 |
| Cigna Holding | 3.13 |
| Discover Financial | 3.09 |
| CVS Health | 3.07 |
| Total | 32.08% |
Manager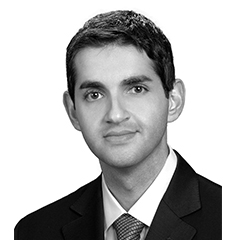 Leadership
Single Manager
| | 2022 | 2021 | 2020 | 2019 | 2018 | 2017 | 2016 | 2015 | 2014 | 2013 | 2012 |
| --- | --- | --- | --- | --- | --- | --- | --- | --- | --- | --- | --- |
| DDVIX | -4% | 23% | 0% | 23% | -11% | 11% | 14% | -6% | 11% | 29% | 14% |
| S&P 500 | -10% | 27% | 16% | 29% | -6% | 19% | 10% | -1% | 11% | 30% | 13% |
| | 2022 | 2021 | 2020 | 2019 | 2018 | 2017 | 2016 | 2015 | 2014 | 2013 | 2012 |
| --- | --- | --- | --- | --- | --- | --- | --- | --- | --- | --- | --- |
| Q1 | 0.4% | 8.5% | -27.3% | 9.7% | -0.9% | 3.2% | 1.7% | 1.8% | 2.8% | 12.2% | - |
| Q2 | - | 2.7% | 14.8% | -0.9% | 4.6% | -0.3% | 9% | -1.7% | 5.5% | 4.1% | - |
| Q3 | - | 3.1% | 2.2% | 0.9% | 8.1% | 4.8% | - | -7.3% | 1.7% | 4% | - |
| Q4 | - | -13.6% | 13.8% | 2.6% | -12% | 5% | 3.6% | 7.4% | 3.1% | 9.5% | - |
| | J | F | M | A | M | J | J | A | S | O | N | D |
| --- | --- | --- | --- | --- | --- | --- | --- | --- | --- | --- | --- | --- |
| 2022 | 0.4% | - | - | - | - | - | - | - | - | - | - | - |
| 2021 | -1.7% | 4.8% | 5.3% | 2.8% | 2.5% | -2.5% | 1.1% | 1.2% | 0.7% | 1% | -1% | -15.4% |