Mutual Funds - Profile
Columbia Large Cap Growth Fund III
US > Large-Cap > Growth
Summary
The fund seeks capital appreciation in the long term by investing in large-size companies in the United States.
The investment process is designed to highlight companies exhibiting above-average earnings growth potential not yet recognized by investors. The team aims to capitalize on the market's misperceptions of growth potential.
The research team strives to capture alpha (excess return to its benchmark) from irrational behavior of investors and managing exposure to environmental, social and governance risk.
The fund may from time to time emphasize one or more sectors in selecting its investments, including the technology sector.
The fund has More
Price
52 Week HL
$29.24 - $21.04
Sector Allocation

Feb 28, 2021
Top 10 Holdings

Mar 29, 2021
| Company | Holding |
| --- | --- |
| Microsoft Corporation | 9.21 |
| Amazon Com | 6.93 |
| Apple Inc | 5.54 |
| Alphabet Inc | 5.20 |
| Mastercard Incorporated | 3.90 |
| Company | Holding |
| --- | --- |
| NVIDIA Corporation | 3.77 |
| PayPal Holdings | 3.30 |
| Facebook Inc | 2.96 |
| Adobe Inc | 2.82 |
| Intuit Inc | 2.62 |
| Total | 46.25% |
Manager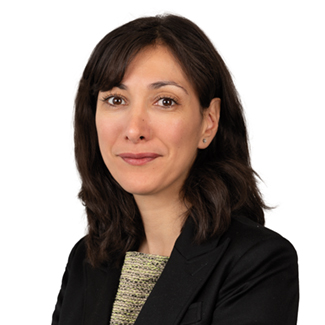 Leadership
Single Manager
| | 2021 | 2020 | 2019 | 2018 | 2017 | 2016 | 2015 | 2014 | 2013 | 2012 | 2011 |
| --- | --- | --- | --- | --- | --- | --- | --- | --- | --- | --- | --- |
| CSFRX | 16% | 37% | 35% | -3% | 28% | 5% | 4% | 11% | 31% | 13% | 1% |
| S&P 500 | 16% | 16% | 29% | -6% | 19% | 10% | -1% | 11% | 30% | 13% | 0% |
| | 2021 | 2020 | 2019 | 2018 | 2017 | 2016 | 2015 | 2014 | 2013 | 2012 | 2011 |
| --- | --- | --- | --- | --- | --- | --- | --- | --- | --- | --- | --- |
| Q1 | 2.5% | -13.5% | 16.7% | 2.6% | 9.4% | -3.7% | 2.7% | -1.3% | 11.3% | - | - |
| Q2 | 1.3% | 21.1% | 1.7% | 7% | 6.9% | 0.3% | 1.4% | -1.1% | -1.6% | -100% | - |
| Q3 | 6.2% | 13.2% | -0.8% | 8% | 4.8% | 6.2% | -8.8% | 4.3% | 6% | -100% | - |
| Q4 | - | 5.9% | 4.1% | -17.8% | 4% | -1% | 8.8% | 1.9% | -9.2% | -9.9% | - |
| | J | F | M | A | M | J | J | A | S | O | N | D |
| --- | --- | --- | --- | --- | --- | --- | --- | --- | --- | --- | --- | --- |
| 2021 | -0.2% | 2.5% | 0.3% | 6.7% | -2% | -3.2% | 3% | 2.5% | 0.5% | - | - | - |
| 2020 | 2% | -6.7% | -9.1% | 14.8% | 5.3% | 0.2% | 7.3% | 10.3% | -4.3% | -3.4% | 10.8% | -1% |