Mutual Funds - Profile
Calvert Small Cap Fund
US > Small-Cap > Core
Summary
The fund seeks capital appreciation in the long term by investing in small-size companies in the United States.
The investment process starts with a list of companies in the benchmark index and the research team utilizes quantitative techniques and fundamental analysis to identify investment opportunities.
Next, the research team looks for companies that are high in quality or improving in quality.
In selecting securities for the portfolio, the research team focuses on companies that are benefitting from structural growth or structural change.
Additionally, the team prefers companies that have a business model with identifiable More
Price
52 Week HL
$29.02 - $20.79
Sector Allocation

Mar 31, 2021
Top 10 Holdings

Mar 31, 2021
| Company | Holding |
| --- | --- |
| AZEK Co | 2.54 |
| Minerals Technologies | 2.34 |
| National Vision | 2.32 |
| ACI Worldwide | 2.20 |
| Performance Food | 2.17 |
| Company | Holding |
| --- | --- |
| Mueller Water | 2.16 |
| Terminix Global | 2.09 |
| Pinnacle Financial | 2.03 |
| Community Bank | 2.03 |
| Chemed Corp | 1.99 |
| Total | 21.87% |
Manager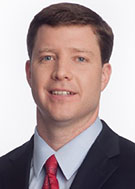 Leadership
Single Manager
| | 2021 | 2020 | 2019 | 2018 | 2017 | 2016 | 2015 | 2014 | 2013 | 2012 | 2011 |
| --- | --- | --- | --- | --- | --- | --- | --- | --- | --- | --- | --- |
| CSCCX | 12% | 18% | 24% | -12% | 13% | 19% | -6% | 4% | 37% | 15% | -5% |
| S&P 500 | 18% | 16% | 29% | -6% | 19% | 10% | -1% | 11% | 30% | 13% | 0% |
| | 2021 | 2020 | 2019 | 2018 | 2017 | 2016 | 2015 | 2014 | 2013 | 2012 | 2011 |
| --- | --- | --- | --- | --- | --- | --- | --- | --- | --- | --- | --- |
| Q1 | 9.5% | -24% | 14.4% | 0.3% | 2.4% | 1% | 4.4% | 0.9% | 13.9% | 11.3% | - |
| Q2 | 2.9% | 16.5% | 5.3% | 8.5% | 1.5% | 2% | 1.4% | 2.8% | 7.9% | -7.1% | - |
| Q3 | 2.4% | 3.7% | -1.1% | 4.5% | 2.9% | 3.9% | -7.1% | -6.2% | 6% | 7.5% | - |
| Q4 | -0.3% | 24% | 2.1% | -16.6% | 4.7% | 11.2% | -0.2% | 9.3% | 6.7% | - | - |
| | J | F | M | A | M | J | J | A | S | O | N | D |
| --- | --- | --- | --- | --- | --- | --- | --- | --- | --- | --- | --- | --- |
| 2021 | 0.1% | 6.1% | 3.1% | 2.9% | 0.3% | -0.4% | 0.1% | 1.4% | 1% | -3.1% | - | - |
| 2020 | -1.2% | -7.9% | -16.5% | 10.3% | 4.9% | 0.8% | 4.5% | 4% | -4.6% | 2.8% | 11.5% | 8.2% |