Mutual Funds - Profile
Columbia Select Mid Cap Value Fund
US > Mid-Cap > Core
Summary
The fund seeks capital appreciation in the long term by investing in mid-size companies in the United States.
The investment process starts with fundamental analysis to identify companies that exhibit accelerating earnings growth.
The research team favors companies that have identifiable potential catalysts to drive earnings forward. The fund attempts to exploit inefficiencies created by low market expectations.
The concentrated portfolio is designed to generate additional return compared to its benchmark index and mitigate risk.
The fund may invest up to 20% of its total assets in foreign securities but has the flexibility to More
Sector Allocation

Feb 28, 2021
Top 10 Holdings

Mar 30, 2021
| Company | Holding |
| --- | --- |
| Freeport-McMoRan | 3.06 |
| AMETEK | 2.99 |
| Trane Technologies | 2.94 |
| Welltower Inc | 2.85 |
| ITT Inc | 2.77 |
| Company | Holding |
| --- | --- |
| Discover Financial | 2.74 |
| The AES | 2.68 |
| Ingersoll Rand | 2.65 |
| Southwest Airlines | 2.48 |
| Norfolk Southern | 2.47 |
| Total | 27.63% |
Manager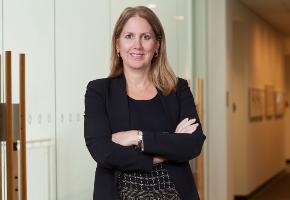 Leadership
Single Manager
| | 2021 | 2020 | 2019 | 2018 | 2017 | 2016 | 2015 | 2014 | 2013 | 2012 | 2011 |
| --- | --- | --- | --- | --- | --- | --- | --- | --- | --- | --- | --- |
| CMUAX | 20% | 15% | 28% | -11% | 17% | 12% | -4% | 11% | 33% | 15% | -3% |
| S&P 500 | 21% | 16% | 29% | -6% | 19% | 10% | -1% | 11% | 30% | 13% | 0% |
| | 2021 | 2020 | 2019 | 2018 | 2017 | 2016 | 2015 | 2014 | 2013 | 2012 | 2011 |
| --- | --- | --- | --- | --- | --- | --- | --- | --- | --- | --- | --- |
| Q1 | 13.4% | -33.2% | 16.1% | -2.9% | 3.5% | 1% | 1.5% | 5% | 12.4% | 11.6% | - |
| Q2 | 3.1% | 15% | 1.9% | 4.1% | 1.8% | 3.4% | -1.8% | 5.8% | 3.6% | -5.7% | - |
| Q3 | 1.6% | 8.9% | 1.4% | 3.2% | 1.9% | 3.3% | -7.5% | -2.3% | 5.3% | 5.4% | - |
| Q4 | - | 22.4% | 4.1% | -15.5% | 5.4% | 5.7% | 2.8% | 3.1% | 10.6% | 4.2% | - |
| | J | F | M | A | M | J | J | A | S | O | N | D |
| --- | --- | --- | --- | --- | --- | --- | --- | --- | --- | --- | --- | --- |
| 2021 | -1.3% | 9.4% | 5% | 4.8% | 1.9% | -3.4% | -0.2% | 1.3% | 0.4% | 1% | - | - |
| 2020 | -2.9% | -11.1% | -22.5% | 13.5% | 4.9% | -3.4% | 5.6% | 4.5% | -1.4% | 1.3% | 16.2% | 4% |