Mutual Funds - Profile
ClearBridge Sustainability Leaders Fund
US > Large-Cap > Core
Summary
The fund seeks capital appreciation in the long term by investing in companies in the United States.
The sub-adviser's investment process is designed to identify high-quality companies with sustainable competitive advantages. The process focuses on high returns on capital, balance sheet strength, and management's ability to allocate capital efficiently.
The research team also evaluates a company's industry dynamics, strength of the business model and management skill.
Next, the team also employs valuation techniques like discounted cash flow analysis, multiple comparisons, and scenario analysis.
In addition, the team also considers companies that practice environmental stewardship, More
Price
52 Week HL
$26.14 - $20.9
Sector Allocation

Jan 31, 2021
Top 10 Holdings

Feb 23, 2021
| Company | Holding |
| --- | --- |
| Apple Inc | 6.20 |
| Microsoft Corporation | 6.12 |
| Bank Of | 2.55 |
| Ball Corporation | 2.53 |
| Unitedhealth Group | 2.39 |
| Company | Holding |
| --- | --- |
| Costco Wholesale | 2.39 |
| Comcast Corp | 2.27 |
| The Walt | 2.25 |
| TE Connectivity | 2.24 |
| Danaher Corporation | 2.10 |
| Total | 31.04% |
Manager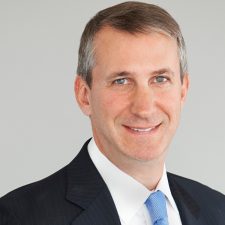 Leadership
Single Manager
Advisor
ClearBridge Investments, LLC
| | 2022 | 2021 | 2020 | 2019 | 2018 | 2017 | 2016 | 2015 | 2014 | 2013 | 2012 |
| --- | --- | --- | --- | --- | --- | --- | --- | --- | --- | --- | --- |
| CLSUX | -1% | 25% | 19% | 29% | -7% | 19% | 10% | -1% | 11% | 30% | 14% |
| S&P 500 | -2% | 27% | 16% | 29% | -6% | 19% | 10% | -1% | 11% | 30% | 13% |
| | 2022 | 2021 | 2020 | 2019 | 2018 | 2017 | 2016 | 2015 | 2014 | 2013 | 2012 |
| --- | --- | --- | --- | --- | --- | --- | --- | --- | --- | --- | --- |
| Q1 | -3.5% | 4.8% | -15% | 13.6% | -0.6% | 5.8% | -0.7% | - | - | - | - |
| Q2 | - | 5.8% | 19.7% | 5.4% | 5.3% | 3.2% | -2.9% | -100% | - | - | - |
| Q3 | - | 6.2% | 12.7% | 3.2% | 8.1% | 3.4% | 6.2% | -100% | - | - | - |
| Q4 | - | 7.1% | 13.4% | 8.8% | -12.6% | 6.8% | 3.2% | -3% | - | - | - |
| | J | F | M | A | M | J | J | A | S | O | N | D |
| --- | --- | --- | --- | --- | --- | --- | --- | --- | --- | --- | --- | --- |
| 2022 | -2.8% | - | - | - | - | - | - | - | - | - | - | - |
| 2021 | -0.4% | 1.5% | 3.6% | 3.4% | 0.4% | 1.9% | 1.9% | 3.5% | 0.7% | -0.4% | 3.8% | 0.9% |