Mutual Funds - Profile
Catalyst Exceed Defined Risk Fund
US > Multi-Cap > Core
Summary
The fund seeks capital appreciation in the long term by investing in companies across any size in the United States.
The sub-advisor's investment process is designed to invest in a series of put and call options on exchange traded funds that track the S&P 500 Index and in fixed income securities.
The investment strategy is implemented through a rolling laddered portfolio.
Then the research team evaluates each series which consists of a sold put option which serves to buffer losses to approximately 10%, and an upside call spread which allows for upside participation More
Price
52 Week HL
$12.97 - $10.63
Sector Allocation

Mar 31, 2021
Top 10 Holdings

Mar 31, 2021
| Company | Holding |
| --- | --- |
| Invesco | 22.9 |
| Apple Inc | 7.19 |
| Opus Bank | 6.52 |
| Microsoft Corporation | 5.36 |
| Amazon Com | 5.20 |
| Company | Holding |
| --- | --- |
| Tesla Inc | 2.63 |
| Facebook Inc | 2.09 |
| Alphabet CL | 1.84 |
| Alphabet Inc | 1.67 |
| NVIDIA Corporation | 1.56 |
| Total | 56.96% |
Manager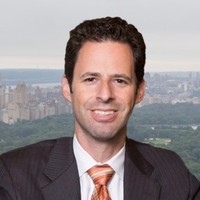 Leadership
Single Manager
Advisor
Exceed Advisory LLC
| | 2022 | 2021 | 2020 | 2019 | 2018 | 2017 | 2016 | 2015 | 2014 | 2013 | 2012 |
| --- | --- | --- | --- | --- | --- | --- | --- | --- | --- | --- | --- |
| CLPAX | -9% | 24% | 19% | 29% | -7% | 19% | 10% | -1% | 10% | 31% | 14% |
| S&P 500 | -10% | 27% | 16% | 29% | -6% | 19% | 10% | -1% | 11% | 30% | 13% |
| | 2022 | 2021 | 2020 | 2019 | 2018 | 2017 | 2016 | 2015 | 2014 | 2013 | 2012 |
| --- | --- | --- | --- | --- | --- | --- | --- | --- | --- | --- | --- |
| Q1 | -7.2% | -2.1% | -17.8% | 9.2% | -0.8% | 2.4% | -2% | 4% | - | - | - |
| Q2 | - | 6.5% | 14.1% | 2.5% | 4.1% | 1.7% | -5.3% | -2.5% | 3.2% | - | - |
| Q3 | - | 6.6% | 3.9% | 0.7% | 3.6% | 2.2% | 3.8% | -9.2% | 1% | - | - |
| Q4 | - | 8.1% | 7.2% | -0.8% | -8.9% | 1.5% | 5.2% | -1.9% | 11.7% | - | - |
| | J | F | M | A | M | J | J | A | S | O | N | D |
| --- | --- | --- | --- | --- | --- | --- | --- | --- | --- | --- | --- | --- |
| 2022 | -7.2% | - | - | - | - | - | - | - | - | - | - | - |
| 2021 | 2% | -3.3% | -0.8% | 3.6% | -1.7% | 4.5% | 3.6% | 2.9% | 0.1% | -1.5% | 3.7% | -0.5% |