Mutual Funds - Profile
Calvert US Large Cap Value Responsible Index Fund
US > Large-Cap > Value
Summary
The fund seeks to track the performance of the benchmark index by investing in large-size companies in the United States.
The passively managed fund is designed to track as closely as possible Calvert US Large-Cap Value Responsible Index. The index is made up of companies selected from the 1,000 largest U.S. publicly traded companies based on market capitalization.
Stocks in the index are weighted based on their float-adjusted market capitalization within certain sectors.
The research team employs fundamental research to review approximately 200 peer groups using over 300 key performance indicators to measure More
Price
52 Week HL
$32.11 - $22.43
Sector Allocation

Mar 31, 2021
Top 10 Holdings

Mar 31, 2021
| Company | Holding |
| --- | --- |
| JPMorgan Chase | 3.55 |
| Bank Of | 2.36 |
| Verizon Communications | 1.92 |
| AT&T Inc | 1.74 |
| Comcast Corp | 1.70 |
| Company | Holding |
| --- | --- |
| Walmart Inc | 1.52 |
| Pfizer Inc | 1.51 |
| Walt Disney | 1.47 |
| Coca-Cola Co | 1.41 |
| Wells Fargo | 1.35 |
| Total | 18.53% |
Manager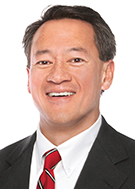 Leadership
Single Manager
| | 2021 | 2020 | 2019 | 2018 | 2017 | 2016 | 2015 | 2014 | 2013 | 2012 | 2011 |
| --- | --- | --- | --- | --- | --- | --- | --- | --- | --- | --- | --- |
| CFJAX | 15% | 0% | 23% | -11% | 11% | 14% | -6% | 11% | 29% | 14% | -2% |
| S&P 500 | 18% | 16% | 29% | -6% | 19% | 10% | -1% | 11% | 30% | 13% | 0% |
| | 2021 | 2020 | 2019 | 2018 | 2017 | 2016 | 2015 | 2014 | 2013 | 2012 | 2011 |
| --- | --- | --- | --- | --- | --- | --- | --- | --- | --- | --- | --- |
| Q1 | 11.4% | -26% | 11.9% | -1.9% | 4.3% | 0.9% | - | - | - | - | - |
| Q2 | 4.6% | 16.3% | 3.2% | 1.5% | 0.9% | 2.8% | -3% | - | - | - | - |
| Q3 | -0.8% | 7.6% | 0.7% | 5.8% | 3.2% | 4.6% | -8.7% | - | - | - | - |
| Q4 | - | 15.6% | 6.3% | -13.3% | 5.1% | 7.6% | 4.3% | - | - | - | - |
| | J | F | M | A | M | J | J | A | S | O | N | D |
| --- | --- | --- | --- | --- | --- | --- | --- | --- | --- | --- | --- | --- |
| 2021 | -0.8% | 6% | 6% | 4.2% | 2.2% | -1.8% | 0.6% | 2.5% | -3.9% | - | - | - |
| 2020 | -2.7% | -9.8% | -15.8% | 11.2% | 4.1% | 0.5% | 4.2% | 4.6% | -1.3% | -0.2% | 13.5% | 2% |