Mutual Funds - Profile
Wells Fargo C&B Mid Cap Value Fund
US > Mid-Cap > Value
Summary
The fund seeks capital appreciation and current income in the long term by investing in mid-size companies in the United States.
The sub-advisor's investment process using fundamental analysis focuses on identifying companies that are trading at a discount to their intrinsic value.
The research team combines quantitative and qualitative techniques to look for companies with strong cash-flow generation, competitive advantages, and conservative balance sheets.
The team narrows the investable universe to include companies based on return on equity, balance sheet strength, industry leadership position and cash flow projections.
The team also meets with company More
Price
52 Week HL
$51.72 - $34.51
Sector Allocation

Feb 28, 2021
Top 10 Holdings

Mar 18, 2021
| Company | Holding |
| --- | --- |
| Gildan Activewear | 3.57 |
| Arrow Electronics, | 3.30 |
| American Eagle | 3.28 |
| FirstCash, Inc | 3.14 |
| Fidelity National | 2.86 |
| Company | Holding |
| --- | --- |
| Colfax Corporation | 2.84 |
| Arch Capital | 2.82 |
| Aercap Holdings | 2.76 |
| Leidos Holdings | 2.74 |
| Syneos Health | 2.73 |
| Total | 30.04% |
Manager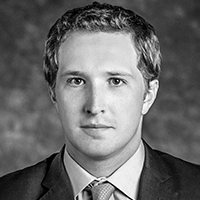 Leadership
Single Manager
| | 2021 | 2020 | 2019 | 2018 | 2017 | 2016 | 2015 | 2014 | 2013 | 2012 | 2011 |
| --- | --- | --- | --- | --- | --- | --- | --- | --- | --- | --- | --- |
| CBMYX | 20% | 3% | 24% | -14% | 11% | 17% | -7% | 12% | 31% | 16% | -4% |
| S&P 500 | 18% | 16% | 29% | -6% | 19% | 10% | -1% | 11% | 30% | 13% | 0% |
| | 2021 | 2020 | 2019 | 2018 | 2017 | 2016 | 2015 | 2014 | 2013 | 2012 | 2011 |
| --- | --- | --- | --- | --- | --- | --- | --- | --- | --- | --- | --- |
| Q1 | 12.2% | -33.9% | 16.6% | - | - | - | - | - | - | - | - |
| Q2 | 4.1% | 20.8% | 4% | -100% | - | - | - | - | - | - | - |
| Q3 | -1.9% | 4.2% | 2.3% | 1.6% | - | - | - | - | - | - | - |
| Q4 | 2.2% | 23% | 4.3% | -16.7% | - | - | - | - | - | - | - |
| | J | F | M | A | M | J | J | A | S | O | N | D |
| --- | --- | --- | --- | --- | --- | --- | --- | --- | --- | --- | --- | --- |
| 2021 | -1.9% | 7.2% | 6.7% | 5.5% | 1% | -2.3% | 1.4% | 0.9% | -4.1% | 2.2% | - | - |
| 2020 | -2.4% | -9.1% | -25.5% | 12.8% | 6.3% | 0.8% | 2.2% | 5.1% | -3% | 0.7% | 16.1% | 5.2% |