Mutual Funds - Profile
Buffalo Discovery Fund
US > Multi-Cap > Growth
Summary
The fund seeks capital appreciation in the long term by investing in companies across any size in the United States.
The investment process is driven by companies which may increase in value due to the development, advancement or commercial application of innovative strategies.
The investment team believes companies engaged in innovative strategies are engaged in the pursuit to discover, develop and commercialize products, services or intellectual property.
Then the research team utilizes in-house research to screen companies with capable management teams, free cash flow, scalable business models with a competitive advantage, and a More
Price
52 Week HL
$34.05 - $24.63
Sector Allocation

Mar 31, 2021
Top 10 Holdings

Mar 31, 2021
| Company | Holding |
| --- | --- |
| Natera, Inc. | 2.15 |
| Penn National | 2.11 |
| Take-Two Interactive | 1.78 |
| IHS Markit | 1.78 |
| Bandwidth Inc | 1.77 |
| Company | Holding |
| --- | --- |
| IAA | 1.74 |
| Global Payments | 1.71 |
| Upwork Inc. | 1.71 |
| Expedia Group | 1.70 |
| MSCI | 1.65 |
| Total | 18.1% |
Manager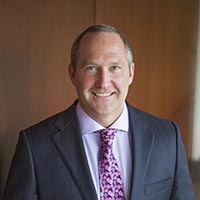 Leadership
Single Manager
| | 2021 | 2020 | 2019 | 2018 | 2017 | 2016 | 2015 | 2014 | 2013 | 2012 | 2011 |
| --- | --- | --- | --- | --- | --- | --- | --- | --- | --- | --- | --- |
| BUFTX | 17% | 37% | 34% | -3% | 28% | 6% | 4% | 11% | 32% | 13% | 1% |
| S&P 500 | 19% | 16% | 29% | -6% | 19% | 10% | -1% | 11% | 30% | 13% | 0% |
| | 2021 | 2020 | 2019 | 2018 | 2017 | 2016 | 2015 | 2014 | 2013 | 2012 | 2011 |
| --- | --- | --- | --- | --- | --- | --- | --- | --- | --- | --- | --- |
| Q1 | 2.7% | -18% | 19.5% | 1.2% | 8.2% | -1.6% | 7.5% | 3% | 8.6% | 19.9% | - |
| Q2 | 5.5% | 23.8% | 5.2% | 6.4% | 5% | 1.1% | 1.7% | 4.7% | 3.5% | -5.5% | - |
| Q3 | 4.5% | 10.1% | -1.5% | 5.3% | 5.7% | 6.5% | -8.1% | -2.9% | 13.9% | 6.1% | - |
| Q4 | 1.7% | 10.7% | -9.2% | -15.5% | 3.8% | -0.4% | 5% | 6% | 7.8% | -1.4% | - |
| | J | F | M | A | M | J | J | A | S | O | N | D |
| --- | --- | --- | --- | --- | --- | --- | --- | --- | --- | --- | --- | --- |
| 2021 | 1.1% | 2.4% | -0.8% | 4.1% | -2.5% | 4% | 1.9% | 1.1% | 1.4% | -1.8% | - | - |
| 2020 | 1.2% | -6.4% | -13.5% | 13.4% | 7.8% | 1.3% | 5.9% | 3.3% | 0.7% | -1.8% | 12.4% | 0.2% |