Mutual Funds - Profile
MFS Blended Research Value Equity Fund
US > Large-Cap > Value
Summary
The fund seeks capital appreciation by investing in mega-and large-size companies in the United States.
The investment process is designed to identify companies that are undervalued relative to their estimated intrinsic value.
Then the research team blends fundamental and quantitative research to identify investment opportunities.
The team employs fundamental analysis to determine a fundamental rating and quantitative analysis to determine a quantitative rating for an issuer. Next, the team combines the fundamental rating with the quantitative rating to create a blended rating for an issuer.
The portfolio construction is driven by a portfolio optimization More
Price
52 Week HL
$15.59 - $11.98
Sector Allocation

Feb 28, 2020
Top 10 Holdings

Mar 25, 2021
| Company | Holding |
| --- | --- |
| MFS Blended | |
| Bank Of | |
| Intel Corp | |
| Medtronic PLC | |
| Alphabet Inc | |
| Company | Holding |
| --- | --- |
| Citigroup Inc | |
| Eaton Corp | |
| PNC Financial | |
| JPMorgan Chase | |
| Goldman Sachs | |
| Total | 0% |
Manager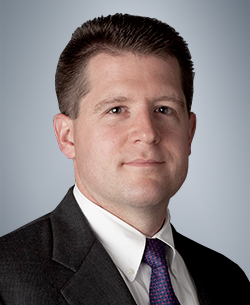 Leadership
Single Manager
| | 2022 | 2021 | 2020 | 2019 | 2018 | 2017 | 2016 | 2015 | 2014 | 2013 | 2012 |
| --- | --- | --- | --- | --- | --- | --- | --- | --- | --- | --- | --- |
| BRUNX | -4% | 23% | 0% | 23% | -11% | 11% | 14% | -6% | 11% | 29% | 14% |
| S&P 500 | -10% | 27% | 16% | 29% | -6% | 19% | 10% | -1% | 11% | 30% | 13% |
| | 2022 | 2021 | 2020 | 2019 | 2018 | 2017 | 2016 | 2015 | 2014 | 2013 | 2012 |
| --- | --- | --- | --- | --- | --- | --- | --- | --- | --- | --- | --- |
| Q1 | -2.2% | 12% | -27.3% | 11.4% | -1.8% | 3.6% | 0.8% | - | - | - | - |
| Q2 | - | 6.2% | 14.6% | 0.6% | 2.4% | 1.4% | 2.6% | -100% | - | - | - |
| Q3 | - | 3.5% | 5.2% | 1% | 5.9% | 4.9% | 3.2% | -3.5% | - | - | - |
| Q4 | - | -6.4% | 13.8% | 4.7% | -12.4% | 5.3% | 7% | 5% | - | - | - |
| | J | F | M | A | M | J | J | A | S | O | N | D |
| --- | --- | --- | --- | --- | --- | --- | --- | --- | --- | --- | --- | --- |
| 2022 | -2.2% | - | - | - | - | - | - | - | - | - | - | - |
| 2021 | -1.1% | 6.5% | 6.4% | 4.4% | 2.3% | -0.5% | 0.9% | 2.1% | 0.5% | -0.3% | -3.3% | -6% |