Mutual Funds - Profile
MFS Blended Research Small Cap Equity Fund
US > Small-Cap > Core
Summary
The fund seeks capital appreciation by investing in small-size companies in the United States.
The investment process starts with a list of companies in the benchmark index and the research team utilizes quantitative techniques and fundamental analysis to identify investment opportunities.
The research process is driven by fundamental analysis of one stock at a time. In selecting securities for the portfolio, the research team focuses on companies exhibiting above average earnings growth potential relative to its peers.
Also, the team favors companies that are estimated to trade below their fair values.
The team is More
Price
52 Week HL
$18.47 - $11.92
Sector Allocation

Mar 25, 2021
Top 10 Holdings

Mar 25, 2021
| Company | Holding |
| --- | --- |
| Cactus Inc | |
| Cathay General | |
| CNO Financial | |
| Builders FirstSource | |
| Quanta Services | |
| Company | Holding |
| --- | --- |
| Texas Roadhouse | |
| Regal Beloit | |
| Evercore Inc | |
| Prestige Brands | |
| Eagle Materials | |
| Total | 0% |
Manager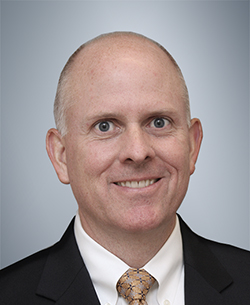 Leadership
Single Manager
| | 2021 | 2020 | 2019 | 2018 | 2017 | 2016 | 2015 | 2014 | 2013 | 2012 | 2011 |
| --- | --- | --- | --- | --- | --- | --- | --- | --- | --- | --- | --- |
| BRSUX | 12% | 18% | 24% | -12% | 13% | 19% | -6% | 4% | 37% | 15% | -5% |
| S&P 500 | 19% | 16% | 29% | -6% | 19% | 10% | -1% | 11% | 30% | 13% | 0% |
| | 2021 | 2020 | 2019 | 2018 | 2017 | 2016 | 2015 | 2014 | 2013 | 2012 | 2011 |
| --- | --- | --- | --- | --- | --- | --- | --- | --- | --- | --- | --- |
| Q1 | 16% | -33.6% | 16.8% | -0.1% | 2% | 1.3% | - | - | - | - | - |
| Q2 | 6% | 21.9% | -0.2% | 10.4% | 2.5% | 3.7% | -100% | - | - | - | - |
| Q3 | 3.6% | 2% | -4.6% | 6.7% | 5.5% | 6.5% | -6.2% | - | - | - | - |
| Q4 | -0.3% | 22.8% | 9.4% | -17.7% | 1.9% | 7.5% | 3.5% | - | - | - | - |
| | J | F | M | A | M | J | J | A | S | O | N | D |
| --- | --- | --- | --- | --- | --- | --- | --- | --- | --- | --- | --- | --- |
| 2021 | 4.7% | 7.6% | 2.9% | 4.1% | 1% | 0.9% | -1.4% | 3.9% | 1.1% | -0.7% | - | - |
| 2020 | -5% | -9.4% | -22.8% | 13.9% | 6.1% | 0.9% | 2.9% | 3.7% | -4.5% | 1.7% | 14% | 5.9% |