Mutual Funds - Profile
Brown Advisory Small-Cap Fundamental Value Fund
US > Small-Cap > Value
Summary
The fund seeks long-term capital gain by primarily investing in small-size U.S. companies.
The investment process starts with a list of companies with market capitalization less than $6 billion. The research team then with the help of fundamental analysis focuses on companies with a proven earnings track record but temporarily out of favor with investors.
Next, the team with the help of qualitative and quantitative research narrows the investable list of companies with attractive long term earnings outlook and operated by management with a track record of generating free cash flow.
The fund More
Price
52 Week HL
$30.98 - $19.84
Sector Allocation

Mar 31, 2021
Top 10 Holdings

Mar 31, 2021
| Company | Holding |
| --- | --- |
| Cash And | 4.5 |
| Nexstar Media | 3.6 |
| UMB Financial | 3.4 |
| ChampionX Corp | 3.1 |
| Pacific Premier | 3.0 |
| Company | Holding |
| --- | --- |
| Eagle Materials | 3.0 |
| CMC Materials | 2.6 |
| Veritex Holdings | 2.6 |
| Eastern Bankshares | 2.5 |
| Core-Mark Holding | 2.5 |
| Total | 30.8% |
Manager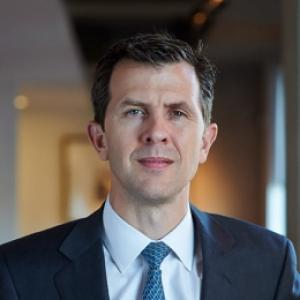 Leadership
Single Manager
| | 2021 | 2020 | 2019 | 2018 | 2017 | 2016 | 2015 | 2014 | 2013 | 2012 | 2011 |
| --- | --- | --- | --- | --- | --- | --- | --- | --- | --- | --- | --- |
| BIAUX | 25% | 2% | 20% | -15% | 6% | 29% | -9% | 2% | 32% | 15% | -7% |
| S&P 500 | 16% | 16% | 29% | -6% | 19% | 10% | -1% | 11% | 30% | 13% | 0% |
| | 2021 | 2020 | 2019 | 2018 | 2017 | 2016 | 2015 | 2014 | 2013 | 2012 | 2011 |
| --- | --- | --- | --- | --- | --- | --- | --- | --- | --- | --- | --- |
| Q1 | 19% | -36.8% | 12.4% | -2.3% | 0.5% | -0.2% | 2.2% | -1.6% | 12.9% | 9.4% | - |
| Q2 | 3.8% | 19.2% | 0.6% | 6.7% | 2.1% | 4.8% | -2.2% | 3.6% | 2.5% | -3% | - |
| Q3 | -2.9% | 3.8% | 2.7% | 2.9% | 4.8% | 4.2% | -8.9% | -4.9% | 9.4% | 8% | - |
| Q4 | 2.5% | 20.2% | 0.4% | -17.7% | 3.5% | 11.8% | 3.5% | 9.4% | 10.6% | 2.4% | - |
| | J | F | M | A | M | J | J | A | S | O | N | D |
| --- | --- | --- | --- | --- | --- | --- | --- | --- | --- | --- | --- | --- |
| 2021 | 1.1% | 10.6% | 6.5% | 3.9% | 2.7% | -2.7% | -1.9% | 2.3% | -3.2% | 2.7% | - | - |
| 2020 | -3.8% | -11.2% | -26.1% | 11.3% | 6.5% | 0.6% | 4% | 4.6% | -4.5% | 0.7% | 12.5% | 6.1% |