Mutual Funds - Profile
BMO Large-Cap Growth Fund
US > Large-Cap > Growth
Summary
The fund seeks capital appreciation by investing in large-size companies in the United States.
The investment process is designed to identify high-quality companies that appear to be undervalued but exhibiting improving investor interest.
The research team is using fundamental analysis to identify companies with sustainable earnings growth available at reasonable prices.
Next, the team is using tools to rank stocks based on expected returns. The process combines quantitative and qualitative techniques to balance return generation with risk management.
The investment team also considers environmental, social and governance factors when assessing investment opportunities.
The fund maintains More
Price
52 Week HL
$24.38 - $18.85
Sector Allocation

Mar 31, 2021
Top 10 Holdings

Jul 01, 2021
Manager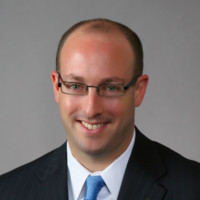 Leadership
Single Manager
| | 2022 | 2021 | 2020 | 2019 | 2018 | 2017 | 2016 | 2015 | 2014 | 2013 | 2012 |
| --- | --- | --- | --- | --- | --- | --- | --- | --- | --- | --- | --- |
| BALGX | -11% | 27% | 37% | 35% | -3% | 28% | 5% | 4% | 11% | 31% | 13% |
| S&P 500 | -10% | 27% | 16% | 29% | -6% | 19% | 10% | -1% | 11% | 30% | 13% |
| | 2022 | 2021 | 2020 | 2019 | 2018 | 2017 | 2016 | 2015 | 2014 | 2013 | 2012 |
| --- | --- | --- | --- | --- | --- | --- | --- | --- | --- | --- | --- |
| Q1 | -6.4% | 3.6% | -16.7% | 14.1% | 1.1% | 8.8% | 0.4% | 3.6% | - | - | - |
| Q2 | - | 11.8% | 22.2% | 1.1% | 7.7% | 4% | 0.3% | 1.2% | 2.2% | - | - |
| Q3 | - | -0.1% | 9.7% | -0.1% | 9.6% | 5.6% | 5.6% | -5.1% | 3.1% | - | - |
| Q4 | - | -4.7% | 4% | 2.9% | -15.7% | 7% | 2.1% | 6.2% | 4.6% | - | - |
| | J | F | M | A | M | J | J | A | S | O | N | D |
| --- | --- | --- | --- | --- | --- | --- | --- | --- | --- | --- | --- | --- |
| 2022 | -16.3% | - | - | - | - | - | - | - | - | - | - | - |
| 2021 | -1.3% | 2.5% | 2.4% | 6.1% | 0.4% | 4.9% | 3% | 3.2% | -6% | 5.9% | -1.2% | -9% |