Mutual Funds - Profile
Brown Advisory-WMC Strategic European Equity Fund
INT > Multi-Cap > Core
Summary
The fund seeks total return by investing in companies across any size outside the United States.
The sub-adviser's investment process starts with a list of companies in the benchmark index and the research team utilizes quantitative techniques and fundamental analysis to identify investment opportunities.
Next, the research team focuses on companies which are domiciled in or exercise the predominant part of their economic activity in Europe.
In determining whether a company is domiciled in or exercises the predominant part of its economic activity in Europe, the team will consider country of organization, or More
Price
52 Week HL
$12.49 - $10.47
Sector Allocation

Mar 31, 2021
Top 10 Holdings

Mar 31, 2021
| Company | Holding |
| --- | --- |
| Novartis AG | 4.3 |
| GlaxoSmithKline PLC | 4.3 |
| UBS Group | 3.9 |
| UCB SA | 3.8 |
| Cash And | 3.2 |
| Company | Holding |
| --- | --- |
| Fresenius SE | 3.0 |
| Fresenius SE | 3.0 |
| Prudential PLC | 3.0 |
| United Internet | 3.0 |
| United Internet | 3.0 |
| Total | 34.5% |
Manager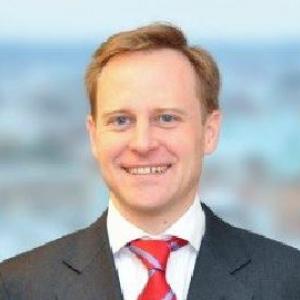 Leadership
Single Manager
Advisor
Wellington Management Company LLP
| | 2022 | 2021 | 2020 | 2019 | 2018 | 2017 | 2016 | 2015 | 2014 | 2013 | 2012 |
| --- | --- | --- | --- | --- | --- | --- | --- | --- | --- | --- | --- |
| BAHAX | 0% | 29% | 16% | 29% | -6% | 19% | 8% | -1% | 14% | 29% | 13% |
| S&P 500 | -10% | 27% | 16% | 29% | -6% | 19% | 10% | -1% | 11% | 30% | 13% |
| | 2022 | 2021 | 2020 | 2019 | 2018 | 2017 | 2016 | 2015 | 2014 | 2013 | 2012 |
| --- | --- | --- | --- | --- | --- | --- | --- | --- | --- | --- | --- |
| Q1 | -3.2% | 2.4% | -22.2% | 8.9% | -1.3% | 10.5% | -1.2% | 4.6% | 0.8% | - | - |
| Q2 | - | 8.1% | 19.6% | 4.9% | -1.6% | 10.9% | -1.6% | 1.5% | 1.6% | -100% | - |
| Q3 | - | -0.6% | 3.4% | -2.9% | 2.1% | 5.1% | 5% | -5.4% | -7.5% | -100% | - |
| Q4 | - | -6.1% | 8.5% | 4.1% | -14.6% | 2.5% | -4.5% | 5.3% | - | 2.6% | - |
| | J | F | M | A | M | J | J | A | S | O | N | D |
| --- | --- | --- | --- | --- | --- | --- | --- | --- | --- | --- | --- | --- |
| 2022 | -3.2% | - | - | - | - | - | - | - | - | - | - | - |
| 2021 | -1.6% | 2.1% | 1.9% | 5% | 4% | -1.1% | 3.3% | 1.1% | -4.9% | 3.4% | -5.1% | -4.3% |