Mutual Funds - Profile
Brown Advisory Flexible Equity Fund
US > Large-Cap > Core
Summary
The fund seeks capital appreciation in the long term by investing in mid-and large-size companies in the United States.
The flexible equity investment process seeks to identify attractive or improving businesses that are trading at reasonable valuations and not yet recognized by the market.
The research team looks for companies that demonstrate favorable business economics supported by enduring competitive advantages, capable and trustworthy management, positive industry dynamics and sensible capital allocation.
The investment team also considers environmental, social and governance factors when assessing investment opportunities.
The fund may invest in both growth and value More
Price
52 Week HL
$35.23 - $27.44
Sector Allocation

Mar 31, 2021
Top 10 Holdings

Jul 03, 2021
Manager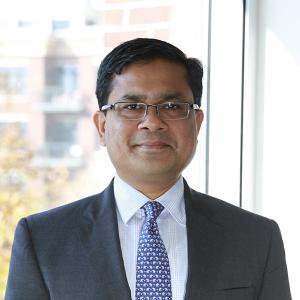 Leadership
Single Manager
| | 2022 | 2021 | 2020 | 2019 | 2018 | 2017 | 2016 | 2015 | 2014 | 2013 | 2012 |
| --- | --- | --- | --- | --- | --- | --- | --- | --- | --- | --- | --- |
| BAFAX | -1% | 25% | 19% | 29% | -7% | 19% | 10% | -1% | 11% | 30% | 14% |
| S&P 500 | -2% | 27% | 16% | 29% | -6% | 19% | 10% | -1% | 11% | 30% | 13% |
| | 2022 | 2021 | 2020 | 2019 | 2018 | 2017 | 2016 | 2015 | 2014 | 2013 | 2012 |
| --- | --- | --- | --- | --- | --- | --- | --- | --- | --- | --- | --- |
| Q1 | -1.4% | 8% | -21.3% | 14.3% | 0.2% | 6% | -1.4% | 0.6% | 0.2% | 9.9% | - |
| Q2 | - | 9.2% | 23.9% | 3.5% | 7.6% | 3.8% | -0.6% | -1.2% | 3.6% | 6.6% | - |
| Q3 | - | 4.2% | 10% | 0.8% | 6.2% | 4.9% | 7.5% | -6.6% | 2% | 3.6% | - |
| Q4 | - | 3.2% | 8.1% | 6.9% | -15.3% | 6.8% | 3.6% | 4.3% | 6.2% | 11% | - |
| | J | F | M | A | M | J | J | A | S | O | N | D |
| --- | --- | --- | --- | --- | --- | --- | --- | --- | --- | --- | --- | --- |
| 2022 | -0.6% | - | - | - | - | - | - | - | - | - | - | - |
| 2021 | -1.6% | 4.5% | 5.1% | 6.3% | -0.1% | 2.8% | 1.6% | 2.2% | 0.3% | -0.3% | -2.5% | 0.6% |