Mutual Funds - Profile
AQR TM Small Cap Momentum Style Fund
US > Small-Cap > Growth
Summary
The fund seeks after-tax capital appreciation in the long term by investing in small-size companies in the United States.
The investment process starts with a list of companies in the benchmark index and the research team utilizes quantitative techniques and fundamental analysis to identify investment opportunities.
Next, the research team utilizes a momentum investment style to identify companies that exhibit positive momentum characteristics.
The team believes a security to have positive momentum if it has a return over the prior twelve months that ranks in the top third of its relevant universe.
In assessing More
Price
52 Week HL
$29.9 - $18.13
Sector Allocation

Mar 31, 2021
Top 10 Holdings

Mar 31, 2021
| Company | Holding |
| --- | --- |
| Gamestop Corporation | 2.69 |
| Caesars Entertainment | 1.22 |
| Penn Natl | 1.06 |
| Plug Power | 0.94 |
| Darling | 0.84 |
| Company | Holding |
| --- | --- |
| Novavax | 0.81 |
| Lithia Motors | 0.78 |
| RH | 0.73 |
| Builders FrstSrc | 0.70 |
| Deckers Outdoor | 0.69 |
| Total | 10.46% |
Manager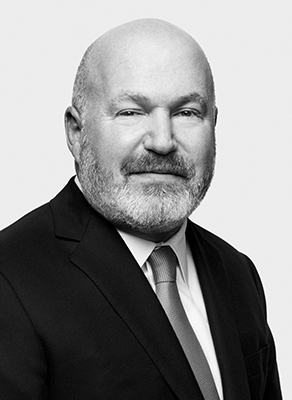 Leadership
Single Manager
| | 2021 | 2020 | 2019 | 2018 | 2017 | 2016 | 2015 | 2014 | 2013 | 2012 | 2011 |
| --- | --- | --- | --- | --- | --- | --- | --- | --- | --- | --- | --- |
| ATSNX | 4% | 34% | 28% | -10% | 21% | 10% | -2% | 5% | 42% | 14% | -4% |
| S&P 500 | 21% | 16% | 29% | -6% | 19% | 10% | -1% | 11% | 30% | 13% | 0% |
| | 2021 | 2020 | 2019 | 2018 | 2017 | 2016 | 2015 | 2014 | 2013 | 2012 | 2011 |
| --- | --- | --- | --- | --- | --- | --- | --- | --- | --- | --- | --- |
| Q1 | 14% | -26.1% | 15.8% | 1.4% | 3.6% | -5.1% | 4.9% | 0.9% | 14.3% | - | - |
| Q2 | - | 26.5% | 3.4% | 11% | 2.4% | 4.9% | 0.2% | 0.3% | 5.4% | -100% | - |
| Q3 | - | 8.3% | -2.4% | 3.9% | 6.4% | 5.9% | -10.9% | -7.7% | 10% | -100% | - |
| Q4 | - | 24% | 7.7% | -22.8% | 1.9% | 7% | 4.2% | 12.9% | 6.1% | 2.3% | - |
| | J | F | M | A | M | J | J | A | S | O | N | D |
| --- | --- | --- | --- | --- | --- | --- | --- | --- | --- | --- | --- | --- |
| 2021 | 10.3% | 2.8% | 0.6% | - | - | - | - | - | - | - | - | - |
| 2020 | -0.8% | -7.7% | -19.2% | 13.9% | 7.5% | 3.3% | 5.1% | 4.4% | -1.3% | -0.1% | 17.1% | 5.9% |