Mutual Funds - Profile
Invesco Endeavor Fund
US > Multi-Cap > Core
Summary
The fund seeks capital appreciation in the long term by investing in mid-size companies in the United States.
The investment process is designed to highlight companies in the benchmark index that are estimated to trade below their fair values.
Then the research team focuses on stocks of companies that are both attractively priced relative to their prospective earnings and free cash flow, and have superior long-term growth prospects.
The team also evaluates a company's management team, its competitive advantage, and growth potential.
Then the manager constructs a portfolio from a list of companies in More
Price
52 Week HL
$19.1 - $12.41
Sector Allocation

Dec 31, 2020
Manager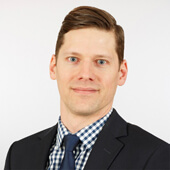 Leadership
Single Manager
| | 2021 | 2020 | 2019 | 2018 | 2017 | 2016 | 2015 | 2014 | 2013 | 2012 | 2011 |
| --- | --- | --- | --- | --- | --- | --- | --- | --- | --- | --- | --- |
| ATDAX | 16% | 19% | 29% | -7% | 19% | 10% | -1% | 10% | 31% | 14% | -1% |
| S&P 500 | 19% | 16% | 29% | -6% | 19% | 10% | -1% | 11% | 30% | 13% | 0% |
| | 2021 | 2020 | 2019 | 2018 | 2017 | 2016 | 2015 | 2014 | 2013 | 2012 | 2011 |
| --- | --- | --- | --- | --- | --- | --- | --- | --- | --- | --- | --- |
| Q1 | 9.2% | -34.8% | 15.6% | -2.8% | 3.2% | 2.7% | 0.4% | 3.7% | 13.9% | 11.4% | - |
| Q2 | -8.4% | 24.2% | -0.4% | 1.8% | 4.1% | -0.7% | -0.8% | 2.3% | 1.6% | -3.1% | - |
| Q3 | - | 7% | -2.2% | 3.4% | 1.9% | 5.6% | -7.9% | -0.8% | 4.5% | 1.8% | - |
| Q4 | - | 7.9% | 0.5% | -17.1% | 6.3% | 12.2% | -3.1% | 2.2% | 5.7% | 5.2% | - |
| | J | F | M | A | M | J | J | A | S | O | N | D |
| --- | --- | --- | --- | --- | --- | --- | --- | --- | --- | --- | --- | --- |
| 2021 | -0.5% | 4.4% | 5.2% | -8.4% | - | - | - | - | - | - | - | - |
| 2020 | -4% | -9.4% | -25.1% | 15.5% | 7.9% | -0.4% | 5.5% | 5.9% | -4.2% | -1% | 11.4% | -2.1% |