Mutual Funds - Profile
AQR Managed Futures Strategy Fund
US > >
Summary
The fund seeks positive absolute returns by investing in companies across any size in the United States.
The investment process starts with a list of companies in the benchmark index and the research team utilizes quantitative techniques and fundamental analysis to identify investment opportunities.
Next, the research team allocates assets among four major asset classes (commodities, currencies, equities and fixed income). However, at any one time the fund may emphasize one or two of the asset classes or a limited number of exposures within an asset class.
The team seeks to benefit from More
Sector Allocation

Mar 31, 2021
Top 10 Holdings

Mar 31, 2021
Manager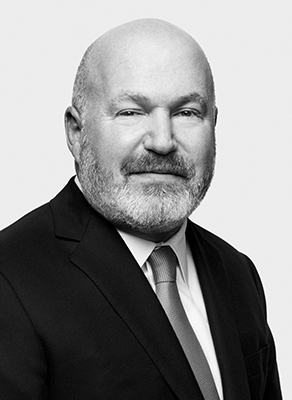 Leadership
Single Manager
| | 2021 | 2020 | 2019 | 2018 | 2017 | 2016 | 2015 | 2014 | 2013 | 2012 | 2011 |
| --- | --- | --- | --- | --- | --- | --- | --- | --- | --- | --- | --- |
| AQMRX | 0% | 16% | 29% | -6% | 19% | 8% | -1% | 14% | 29% | 13% | 0% |
| S&P 500 | 21% | 16% | 29% | -6% | 19% | 10% | -1% | 11% | 30% | 13% | 0% |
| | 2021 | 2020 | 2019 | 2018 | 2017 | 2016 | 2015 | 2014 | 2013 | 2012 | 2011 |
| --- | --- | --- | --- | --- | --- | --- | --- | --- | --- | --- | --- |
| Q1 | 3.1% | 3.4% | 0.7% | -3.1% | -0.9% | 0.4% | 8.7% | - | - | - | - |
| Q2 | -1.6% | -2.8% | 1.5% | -2.2% | -4.8% | 1.8% | -8.3% | -100% | - | - | - |
| Q3 | -1.3% | -2.5% | 2.3% | 2.3% | 0.1% | -2.6% | 6.2% | 3% | - | - | - |
| Q4 | 2.7% | -3.6% | -5.7% | -6.8% | 5% | -8% | -3.5% | 21.1% | - | - | - |
| | J | F | M | A | M | J | J | A | S | O | N | D |
| --- | --- | --- | --- | --- | --- | --- | --- | --- | --- | --- | --- | --- |
| 2021 | 0.1% | 2.8% | 0.1% | 0.3% | 1.2% | -3% | -3% | -1% | 2.9% | 4.6% | - | - |
| 2020 | -1.7% | -0.2% | 5.4% | -0.2% | -0.7% | -1.9% | 0.8% | -1.5% | -1.8% | 2% | -3.5% | -2% |