Mutual Funds - Profile
AMG Managers Pictet International Fund
INT > Multi-Cap > Core
Summary
The fund seeks capital appreciation in the long-term through investing in companies located in developed markets outside the United States.
The investment process is focused on identifying companies with strong financial statements, established market niches and sustainable revenues and earnings growth in the long-term.
The research team then narrows the list of companies with the help of qualitative analysis and management track record in allocating capital. The company selection for the portfolio is based on stock-by-stock analysis and drives the country, sector and industry allocation.
The fund invests across all market capitalizations and More
Price
52 Week HL
$11.47 - $9.77
Sector Allocation

Mar 31, 2021
Top 10 Holdings

Mar 31, 2021
| Company | Holding |
| --- | --- |
| Konecranes Oyj, | 4.31 |
| IMI PLC | 4.31 |
| Koninklijke KPN | 4.03 |
| Cie Generale | 3.86 |
| DBS Group | 3.77 |
| Company | Holding |
| --- | --- |
| Carlsberg AS | 3.76 |
| GlaxoSmithKline PLC | 3.70 |
| Julius Baer | 3.70 |
| HeidelbergCement AG | 3.69 |
| Ampol Ltd | 3.63 |
| Total | 38.76% |
Manager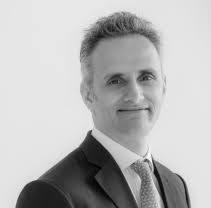 Leadership
Single Manager
| | 2022 | 2021 | 2020 | 2019 | 2018 | 2017 | 2016 | 2015 | 2014 | 2013 | 2012 |
| --- | --- | --- | --- | --- | --- | --- | --- | --- | --- | --- | --- |
| APCZX | 0% | 29% | 16% | 29% | -6% | 19% | 8% | -1% | 14% | 29% | 13% |
| S&P 500 | -10% | 27% | 16% | 29% | -6% | 19% | 10% | -1% | 11% | 30% | 13% |
| | 2022 | 2021 | 2020 | 2019 | 2018 | 2017 | 2016 | 2015 | 2014 | 2013 | 2012 |
| --- | --- | --- | --- | --- | --- | --- | --- | --- | --- | --- | --- |
| Q1 | 0.7% | 5.5% | -28.6% | 13.7% | -1.3% | - | - | - | - | - | - |
| Q2 | - | 5.5% | 15.9% | 1.2% | 0.8% | -100% | - | - | - | - | - |
| Q3 | - | -3.3% | 4.5% | -0.9% | -0.6% | -100% | - | - | - | - | - |
| Q4 | - | -0.5% | 22.2% | 4.3% | -17.2% | 3.6% | - | - | - | - | - |
| | J | F | M | A | M | J | J | A | S | O | N | D |
| --- | --- | --- | --- | --- | --- | --- | --- | --- | --- | --- | --- | --- |
| 2022 | 0.7% | - | - | - | - | - | - | - | - | - | - | - |
| 2021 | -2.3% | 5.9% | 2% | 4.1% | 3.1% | -1.7% | -0.3% | 1.4% | -4.3% | 2.5% | -5.2% | 2.5% |