Mutual Funds - Profile
AQR Large Cap Momentum Style Fund
US > Multi-Cap > Growth
Summary
The fund seeks capital appreciation in the long term by investing in mid-and large-size companies in the United States.
The investment process is designed to highlight companies in the benchmark index that demonstrate positive momentum characteristics.
The investment team considers a security to have positive momentum if it has performed well in the prior 12 months relative to other stocks in the investment universe.
Relative performance may be based on price momentum, earnings momentum, or other types of momentum.
Then the manager employs a systematic approach to construct the portfolio of stocks. The manager More
Price
52 Week HL
$25.82 - $19.42
Sector Allocation

Mar 31, 2021
Top 10 Holdings

Mar 31, 2021
| Company | Holding |
| --- | --- |
| Apple Inc | 7.48 |
| Amazon Com | 6.80 |
| Alphabet Inc | 3.26 |
| Tesla Inc | 2.72 |
| Facebook Inc | 2.03 |
| Company | Holding |
| --- | --- |
| NVIDIA Corporation | 1.77 |
| Microsoft Corporation | 1.43 |
| PayPal Holdings | 1.42 |
| UnitedHealth Group | 1.26 |
| Adobe Inc | 1.02 |
| Total | 29.19% |
Manager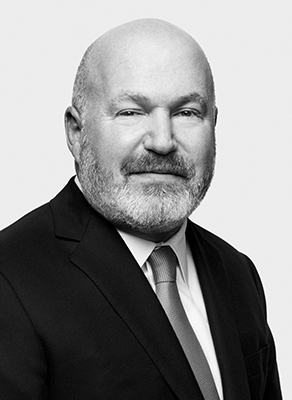 Leadership
Single Manager
Advisor
Cadence Capital Management LLC
| | 2022 | 2021 | 2020 | 2019 | 2018 | 2017 | 2016 | 2015 | 2014 | 2013 | 2012 |
| --- | --- | --- | --- | --- | --- | --- | --- | --- | --- | --- | --- |
| AMONX | -12% | 25% | 37% | 34% | -3% | 28% | 6% | 4% | 11% | 32% | 13% |
| S&P 500 | -10% | 27% | 16% | 29% | -6% | 19% | 10% | -1% | 11% | 30% | 13% |
| | 2022 | 2021 | 2020 | 2019 | 2018 | 2017 | 2016 | 2015 | 2014 | 2013 | 2012 |
| --- | --- | --- | --- | --- | --- | --- | --- | --- | --- | --- | --- |
| Q1 | -5.7% | 2% | -18% | 14.5% | 2.3% | 6.1% | -1.1% | 3.1% | 1.6% | 9.4% | - |
| Q2 | - | 9.6% | 23.9% | 4.4% | 6.7% | 3% | 3.5% | -0.2% | 4.7% | 3.6% | - |
| Q3 | - | 2.9% | 11% | 1.2% | 8.1% | 5.9% | 1.6% | -6.3% | -0.7% | 7.4% | - |
| Q4 | - | -7.2% | -3.3% | -3.9% | -17.3% | 6.6% | 0.4% | 6.5% | 14.7% | 5.5% | - |
| | J | F | M | A | M | J | J | A | S | O | N | D |
| --- | --- | --- | --- | --- | --- | --- | --- | --- | --- | --- | --- | --- |
| 2022 | -9.7% | - | - | - | - | - | - | - | - | - | - | - |
| 2021 | -0.1% | 0.9% | 1.1% | 6% | -0.7% | 4.2% | 2.3% | 3.4% | -2.8% | 7.2% | 0.7% | -14.1% |