Mutual Funds - Profile
AAMA Equity Fund
US > Multi-Cap > Core
Summary
The fund seeks to achive growth of capital with a diversification in the U.S. stocks, ETF and other securities.
The investment process starts with the ranking of economic sectors followed by a selection of companies in each sector. The over- or under-allocation in each sector is determined by the expectation of future prospects of each sector. The investment team then uses financial screens based on the proprietary metrics relavant in the current market conditions and select companies to invest in.
The expectations of relative performance drives the buy and sell discpline of the fund.
More
Price
52 Week HL
$16.95 - $12.74
Sector Allocation

Apr 30, 2021
Top 10 Holdings

Apr 30, 2021
| Company | Holding |
| --- | --- |
| Applied Materials, | 2.9 |
| T-Mobile US, | 2.3 |
| Freeport McMoRan | 2.2 |
| Microsoft Corporation | 1.9 |
| Starbucks Corp | 1.9 |
| Company | Holding |
| --- | --- |
| Alphabet, Inc. | 1.9 |
| Johnson & Johnson | 1.8 |
| Medtronic PLC | 1.8 |
| UnitedHealth Group | 1.8 |
| Emerson Electric | 1.7 |
| Total | 20.2% |
Manager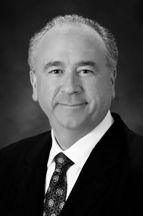 Leadership
Single Manager
| | 2021 | 2020 | 2019 | 2018 | 2017 | 2016 | 2015 | 2014 | 2013 | 2012 | 2011 |
| --- | --- | --- | --- | --- | --- | --- | --- | --- | --- | --- | --- |
| AMFEX | 16% | 19% | 29% | -7% | 19% | 10% | -1% | 10% | 31% | 14% | -1% |
| S&P 500 | 16% | 16% | 29% | -6% | 19% | 10% | -1% | 11% | 30% | 13% | 0% |
| | 2021 | 2020 | 2019 | 2018 | 2017 | 2016 | 2015 | 2014 | 2013 | 2012 | 2011 |
| --- | --- | --- | --- | --- | --- | --- | --- | --- | --- | --- | --- |
| Q1 | 5.5% | -18% | 11.4% | -0.4% | - | - | - | - | - | - | - |
| Q2 | 6.8% | 15.8% | 1.6% | 5.1% | - | - | - | - | - | - | - |
| Q3 | -1.3% | 7.5% | 0.7% | 6.8% | 4% | - | - | - | - | - | - |
| Q4 | - | 9.9% | 6.6% | -13.1% | 5.6% | - | - | - | - | - | - |
| | J | F | M | A | M | J | J | A | S | O | N | D |
| --- | --- | --- | --- | --- | --- | --- | --- | --- | --- | --- | --- | --- |
| 2021 | -1.2% | 2.4% | 4.3% | 4.4% | 0.9% | 1.3% | 2.3% | 1.6% | -5% | - | - | - |
| 2020 | -0.8% | -6.7% | -11.4% | 9.8% | 3.1% | 2.4% | 4.4% | 6% | -2.9% | -2.4% | 10.1% | 2.2% |