Mutual Funds - Profile
American Century Growth Fund
US > Large-Cap > Growth
Summary
The fund seeks capital appreciation in the long term by investing in large-size companies in the United States.
The disciplined investment process is designed to focus on companies demonstrating business improvement. The indicators to identify signs of business improvement include accelerating earnings or revenue growth rates, increasing cash flows, or the relative strength of a company's business.
The research team uses fundamental analysis to identify companies that offer sustainable growth with limited downside risk.
The fund has the flexibility to invest a portion of its assets in foreign securities.
More
Price
52 Week HL
$56.45 - $41.78
Sector Allocation

Dec 31, 2020
Top 10 Holdings

Mar 24, 2021
| Company | Holding |
| --- | --- |
| Microsoft Corporation | 11.66 |
| Apple Inc | 9.53 |
| Amazon Com | 8.81 |
| Alphabet Inc | 6.31 |
| Visa Inc | 4.76 |
| Company | Holding |
| --- | --- |
| PayPal Holdings | 3.36 |
| NVIDIA Corporation | 2.97 |
| Facebook Inc | 2.33 |
| UnitedHealth Group | 2.08 |
| Procter & | 2.04 |
| Total | 53.85% |
Manager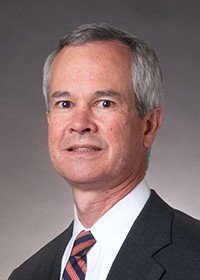 Leadership
Single Manager
| | 2022 | 2021 | 2020 | 2019 | 2018 | 2017 | 2016 | 2015 | 2014 | 2013 | 2012 |
| --- | --- | --- | --- | --- | --- | --- | --- | --- | --- | --- | --- |
| AGYWX | -4% | 27% | 37% | 35% | -3% | 28% | 5% | 4% | 11% | 31% | 13% |
| S&P 500 | -1% | 27% | 16% | 29% | -6% | 19% | 10% | -1% | 11% | 30% | 13% |
| | 2022 | 2021 | 2020 | 2019 | 2018 | 2017 | 2016 | 2015 | 2014 | 2013 | 2012 |
| --- | --- | --- | --- | --- | --- | --- | --- | --- | --- | --- | --- |
| Q1 | -5.3% | 1.7% | -15.3% | 16% | 2.7% | - | - | - | - | - | - |
| Q2 | - | 12.6% | 28% | 4.4% | 8% | 5.6% | - | - | - | - | - |
| Q3 | - | 6.9% | 10.9% | -0.2% | 8% | 4.7% | - | - | - | - | - |
| Q4 | - | -2.2% | 6.6% | 4.1% | -16.2% | 7.6% | - | - | - | - | - |
| | J | F | M | A | M | J | J | A | S | O | N | D |
| --- | --- | --- | --- | --- | --- | --- | --- | --- | --- | --- | --- | --- |
| 2022 | -5.3% | - | - | - | - | - | - | - | - | - | - | - |
| 2021 | - | 0.9% | 0.8% | 7.1% | -1.9% | 7.1% | 3% | 3.6% | 0.2% | 1.2% | 1.6% | -7.2% |