Mutual Funds - Profile
Catalyst Multi-Strategy Fund
US > >
Summary
The fund seeks capital appreciation in the long term by investing in companies in the United States.
The investment process starts with a list of companies in the benchmark index and the research team utilizes quantitative techniques and fundamental analysis to identify investment opportunities.
Next, the research team relies on its proprietary Investment Program to make investment decisions.
The Investment Program is an absolute return strategy intended to capitalize on rising as well as declining price movements throughout the global financial industry and commodity markets.
The Investment Program utilizes a multi-system approach that participates More
Price
52 Week HL
$15.64 - $13.31
Sector Allocation

Mar 31, 2021
Top 10 Holdings

Mar 31, 2021
Manager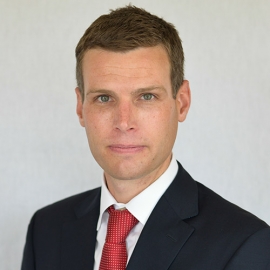 Leadership
Single Manager
| | 2021 | 2020 | 2019 | 2018 | 2017 | 2016 | 2015 | 2014 | 2013 | 2012 | 2011 |
| --- | --- | --- | --- | --- | --- | --- | --- | --- | --- | --- | --- |
| ACXCX | 0% | 16% | 29% | -6% | 19% | 8% | -1% | 14% | 29% | 13% | 0% |
| S&P 500 | 21% | 16% | 29% | -6% | 19% | 10% | -1% | 11% | 30% | 0% | 0% |
| | 2021 | 2020 | 2019 | 2018 | 2017 | 2016 | 2015 | 2014 | 2013 | 2012 | 2011 |
| --- | --- | --- | --- | --- | --- | --- | --- | --- | --- | --- | --- |
| Q1 | 5.5% | -7.2% | 1.2% | 0.3% | 1.9% | 2.8% | - | - | - | - | - |
| Q2 | 0.3% | 2.7% | 0.4% | -1.6% | -1% | 1.1% | -100% | - | - | - | - |
| Q3 | -1.7% | 2.6% | -2.2% | -0.1% | -4.1% | -1.6% | -2.1% | - | - | - | - |
| Q4 | - | 6% | -1.1% | -1.4% | 4.3% | -4.4% | -2.8% | - | - | - | - |
| | J | F | M | A | M | J | J | A | S | O | N | D |
| --- | --- | --- | --- | --- | --- | --- | --- | --- | --- | --- | --- | --- |
| 2021 | 0.7% | 3.4% | 1.3% | 1.4% | 0.6% | -1.7% | -1.7% | -0.3% | 0.2% | 1.8% | - | - |
| 2020 | 2.1% | -2.7% | -6.5% | 0.2% | 1% | 1.5% | 2.4% | 0.1% | -0.7% | -0.9% | 6.7% | 0.2% |