Mutual Funds - Profile
American Century Small Cap Value Fund
US > Small-Cap > Core
Summary
The fund seeks primarily capital appreciation in the long term and secondarily income by investing in small-size companies in the United States.
The investment process starts with a list of companies in the benchmark index and the research team utilizes quantitative techniques and fundamental analysis to identify investment opportunities.
Next, the research team focuses on companies that are estimated to trade below their fair values.
In selecting securities for the portfolio, the research team favors companies whose stock price may not reflect the company's value.
Then the manager constructs a portfolio of stocks from More
Price
52 Week HL
$11.76 - $6.65
Sector Allocation

Dec 31, 0202
Top 10 Holdings

Mar 24, 2021
| Company | Holding |
| --- | --- |
| Spectrum Brands | 2.96 |
| Graphic Packaging | 2.53 |
| Axis Capital | 2.49 |
| Compass Diversified | 2.42 |
| Signature Bank | 2.32 |
| Company | Holding |
| --- | --- |
| Home BancShares | 2.24 |
| Teradata Corporation | 2.20 |
| Avnet Inc | 2.20 |
| UMB Financial | 2.14 |
| Penske Automotive | 2.12 |
| Total | 23.62% |
Manager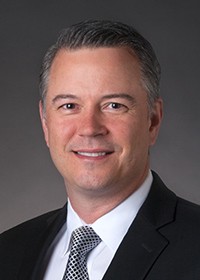 Leadership
Single Manager
| | 2021 | 2020 | 2019 | 2018 | 2017 | 2016 | 2015 | 2014 | 2013 | 2012 | 2011 |
| --- | --- | --- | --- | --- | --- | --- | --- | --- | --- | --- | --- |
| ACVIX | 12% | 18% | 24% | -12% | 13% | 19% | -6% | 4% | 37% | 15% | -5% |
| S&P 500 | 19% | 16% | 29% | -6% | 19% | 10% | -1% | 11% | 30% | 13% | 0% |
| | 2021 | 2020 | 2019 | 2018 | 2017 | 2016 | 2015 | 2014 | 2013 | 2012 | 2011 |
| --- | --- | --- | --- | --- | --- | --- | --- | --- | --- | --- | --- |
| Q1 | 24.5% | -34.6% | 15.6% | -1% | 3.5% | -0.4% | 3.3% | 1.5% | 11.2% | 11.2% | - |
| Q2 | 5.7% | 20% | 4.3% | 7.3% | -0.4% | 2% | 1.1% | 2.1% | 3.5% | -4.9% | - |
| Q3 | -2.9% | 4.1% | 0.5% | 0.2% | 4.2% | 9.2% | -9.9% | -8.2% | 5.9% | 3.7% | - |
| Q4 | - | 32.7% | 5.7% | -19.4% | 1.8% | 14% | 3.4% | 10.1% | 10.9% | 4% | - |
| | J | F | M | A | M | J | J | A | S | O | N | D |
| --- | --- | --- | --- | --- | --- | --- | --- | --- | --- | --- | --- | --- |
| 2021 | 3.4% | 13.9% | 5.7% | 4.9% | 2% | -1.2% | -1.8% | 0.8% | -1.9% | 1.5% | - | - |
| 2020 | -4.5% | -10.7% | -23.3% | 13.7% | 3.7% | 1.8% | 2.1% | 6.7% | -4.4% | 2.6% | 20% | 7.8% |