Mutual Funds - Profile
AMG Managers Silvercrest Small Cap Fund
US > Small-Cap > Core
Summary
The fund seeks long-term capital growth through investing in the U.S. based small-size companies.
The sub-adviser's investment philosophy to buy quality at a discount drives its investment process. The quantitative metrics driven process identifies companies with at least one of the four attributes for additional research.
Businesses with consistent longer-term earnings and cash flow growth, potential improvement in cyclically depressed earnings, attractive acquisition candidates because of business franchise or asset portfolio, and the presence of near-term catalysts for the revaluation of company stock higher.
The fund attempts to build a diversified portfolio and More
Price
52 Week HL
$20.81 - $8.75
Sector Allocation

Mar 31, 2021
Top 10 Holdings

Mar 31, 2021
| Company | Holding |
| --- | --- |
| Central Garden | 2.38 |
| Group 1 | 2.29 |
| Pacific Premier | 2.16 |
| Tenet Healthcare | 2.09 |
| Ameris Bancorp | 2.07 |
| Company | Holding |
| --- | --- |
| Walker & | 2.02 |
| Columbus McKinnon | 1.96 |
| Piper Sandler | 1.81 |
| Atlantic Union | 1.81 |
| Stifel Financial | 1.79 |
| Total | 20.38% |
Manager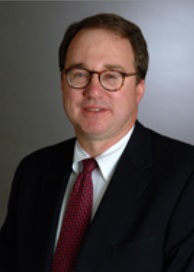 Leadership
Single Manager
Advisor
Silvercrest Asset Management Group, LLC
| | 2021 | 2020 | 2019 | 2018 | 2017 | 2016 | 2015 | 2014 | 2013 | 2012 | 2011 |
| --- | --- | --- | --- | --- | --- | --- | --- | --- | --- | --- | --- |
| ACRTX | 12% | 18% | 24% | -12% | 13% | 19% | -6% | 4% | 37% | 15% | -5% |
| S&P 500 | 19% | 16% | 29% | -6% | 19% | 10% | -1% | 11% | 30% | 13% | 0% |
| | 2021 | 2020 | 2019 | 2018 | 2017 | 2016 | 2015 | 2014 | 2013 | 2012 | 2011 |
| --- | --- | --- | --- | --- | --- | --- | --- | --- | --- | --- | --- |
| Q1 | -21.7% | -32.8% | 11.2% | -5.5% | -0.3% | 1.8% | 4.4% | 0.6% | 12.5% | 9.8% | - |
| Q2 | 2.8% | 16.7% | 2.5% | 7.5% | 1.6% | 3.4% | -0.8% | 2.8% | 3.1% | -3.9% | - |
| Q3 | 1.5% | 3.2% | -0.7% | 1.5% | 5.4% | 9.3% | -8.2% | -8.2% | 8.1% | 1.9% | - |
| Q4 | - | 29% | 4.2% | -17.1% | 2.5% | 12.1% | 1.9% | 10.1% | 9.1% | 3.1% | - |
| | J | F | M | A | M | J | J | A | S | O | N | D |
| --- | --- | --- | --- | --- | --- | --- | --- | --- | --- | --- | --- | --- |
| 2021 | 0.5% | 8.9% | -28.5% | 2.7% | 0.9% | -0.8% | 0.3% | 1.2% | - | - | - | - |
| 2020 | -4.5% | -10.6% | -21.3% | 12.2% | 4.8% | -0.7% | 4% | 5.4% | -5.9% | 3.2% | 16.7% | 7.2% |