Mutual Funds - Profile
ABR Dynamic Short Volatility Fund
GL > >
Summary
The fund seeks to profit from investing in long term volatility trend in the stock market.
Volatility as tracked by the S&P VIX index, has been in a long term declining trend between 2006 and 2019.
The fund adjusts its long and short exposure using a daily rebalancing based on its model. The model determines the low, medium or high volatility environments and allocates long exposure to U.S. Treasuries and short exposures to VIX Index and ETPs and occasionally to cash.
Sector Allocation

Mar 31, 2021
Top 10 Holdings

Mar 31, 2021
| Company | Holding |
| --- | --- |
| E-mini S&P | 0.20% |
| | |
| | |
| | |
| | |
| Company | Holding |
| --- | --- |
| | |
| | |
| | |
| | |
| | |
| Total | 0.2% |
Manager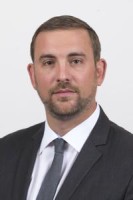 Leadership
Single Manager
| | 2022 | 2021 | 2020 | 2019 | 2018 | 2017 | 2016 | 2015 | 2014 | 2013 | 2012 |
| --- | --- | --- | --- | --- | --- | --- | --- | --- | --- | --- | --- |
| ABRSX | 0% | 29% | 16% | 29% | -6% | 19% | 8% | -1% | 14% | 29% | 13% |
| S&P 500 | -10% | 27% | 16% | 29% | -6% | 19% | 10% | -1% | 11% | 30% | 13% |
| | 2022 | 2021 | 2020 | 2019 | 2018 | 2017 | 2016 | 2015 | 2014 | 2013 | 2012 |
| --- | --- | --- | --- | --- | --- | --- | --- | --- | --- | --- | --- |
| Q1 | -14.4% | 6.1% | -14.6% | 35.2% | -35.1% | - | - | - | - | - | - |
| Q2 | - | 16.3% | -9.3% | 14.1% | 16.7% | -100% | - | - | - | - | - |
| Q3 | - | -0.1% | 12.3% | 9.3% | 3.2% | -100% | - | - | - | - | - |
| Q4 | - | -23.9% | 21.5% | -3% | -29.5% | 6.9% | - | - | - | - | - |
| | J | F | M | A | M | J | J | A | S | O | N | D |
| --- | --- | --- | --- | --- | --- | --- | --- | --- | --- | --- | --- | --- |
| 2022 | -14.4% | - | - | - | - | - | - | - | - | - | - | - |
| 2021 | -11.2% | 5.3% | 13.5% | 7.7% | 1.5% | 6.4% | 1.1% | 6.5% | -7.2% | 10.6% | -6.9% | -26.2% |